TSA confiscates meat cleaver, saw blade from passenger's carry-on bag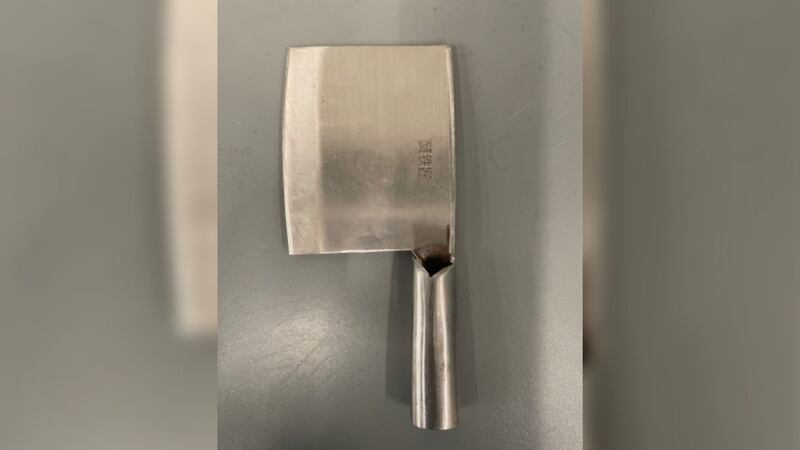 Published: Aug. 31, 2022 at 3:56 PM MDT
(Gray News) – The Transportation Security Administration shared pictures of a few scary-looking items they confiscated from a passenger's carry-on bag.
The TSA in the Great Lakes region posted the pictures on Twitter on Aug. 30.
The items they confiscated at a checkpoint in O'Hare National Airport in Chicago included a meat cleaver and a saw blade. The items were among other tools the passenger removed from their bag and placed into a bin to be checked by security.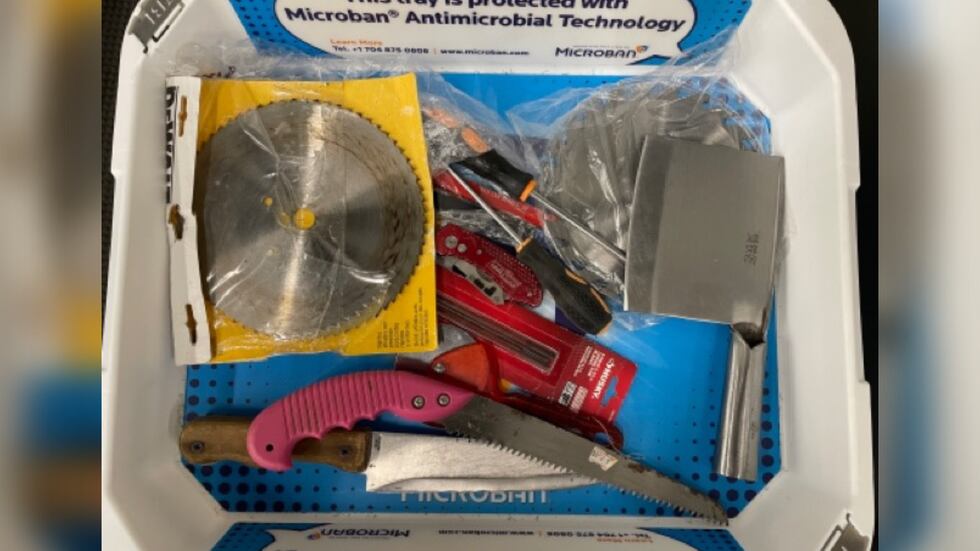 The TSA said in the tweet that sharp objects are not allowed to be carried onto flights and should be wrapped and packaged safely in a passenger's checked baggage.
Copyright 2022 Gray Media Group, Inc. All rights reserved.