Carson, Larry Leo
January 17, 2023, age 92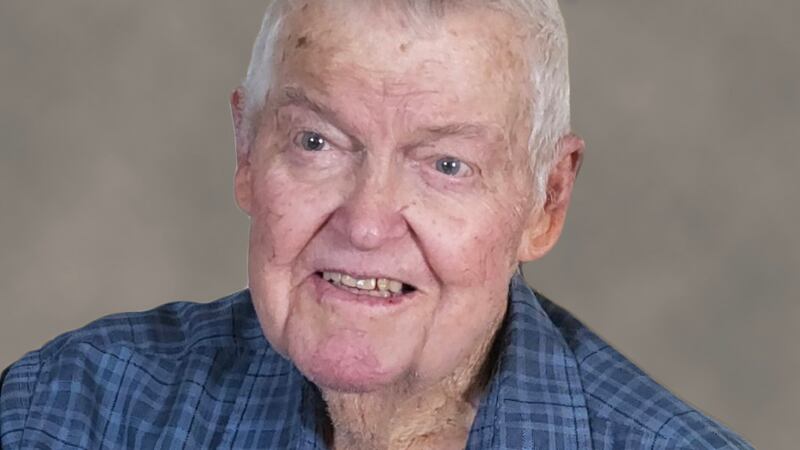 Published: Jan. 18, 2023 at 2:04 PM MST
BURLEY—Larry Leo Carson, 92, of Burley, passed away Tuesday, January 17, 2023, at his home surrounded by his family.
Larry was born November 20, 1930, in Burley, Idaho, the second of six children born to Leo Charles and Teresa Smith Carson. He received his education in Burley, graduating from Burley High School in 1948.
Larry spent his younger years working on the farm with his dad. He liked to spend his free time riding his horse or hunting and fishing in the hills southwest of Burley.
Larry served six-and-a-half years in the U.S. National Guard.
He married the love of his life, Delores Knopp, in November of 1951, which union would go on to last 71 years. Together they made a home on a farm south of Burley, and there they raised their six children. Larry was a lifelong farmer and well-respected member of the community.
Family gatherings were common, and Larry enjoyed spending time with his children and grandchildren. Larry was a devoted husband, father and grandfather, and he will be greatly missed.
Larry is survived by his wife, Delores; children, Harley (Pam) of Eagle, Idaho, Steven (Frine), Layne (Deanna), Robbin, Jeffrey (Carla), and Kristine (David) Zanone, all of Burley; 22 grandchildren, and 44 great-grandchildren. He is also survived by his siblings, Nelda Knopp, Thelma (Don) Knopp, Alene Nielson, and Ferris (Toshi) Carson.
He was preceded in death by his parents; a daughter-in-law, Linda D Carson; a grandson, Laramie Lars Carson; and a great-grandson, Henry J Carson; as well as his sister, Donna Warwood; five brothers-in-law, Boyd Warwood, Reuben Heinze, Harry Knopp, Clinton Harris, and Jay Nielson.
The family would like to thank Intermountain Home Health and Hospice, namely Kathy McEwen and Stephanie Mitchell for their care of Larry.
The funeral will be held at 11 a.m. Wednesday, January 25, at Rasmussen-Wilson Funeral Home, 1350 E. 16th St., in Burley. Burial will follow at Pleasant View Cemetery.
Family and friends will be received at the funeral home from 5 until 7 p.m. Tuesday, January 24, and from 10 until 10:45 a.m. Wednesday, prior to the funeral service.
A live webcast of the funeral service will be available and maintained at rasmussenwilson.com.
Copyright 2022 KMVT. All rights reserved.