Crothers, Kenneth Delbert
January 17, 2023, age 97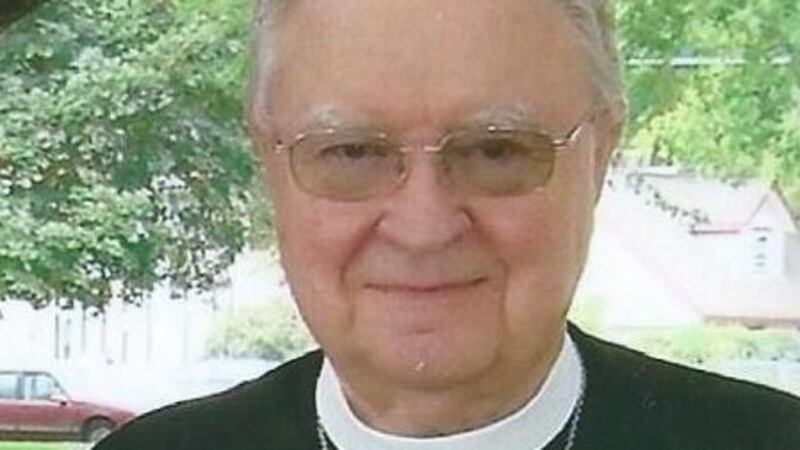 Published: Jan. 20, 2023 at 2:34 PM MST
SHOSHONE—Kenneth Delbert Crothers, 97, a resident of Shoshone, passed away on Tuesday, January 17, 2023, at St. Luke's Medical Center in Twin Falls.
Kenneth was born to parents Delbert Crothers and Olive Leach Crothers on February 20, 1925, in a farmhouse east of Jerome, ID. He grew up on his family's farm north of Jerome and attended Jerome schools.
After graduation from Jerome High School in 1943, Kenneth enlisted in the US Navy and served in the Pacific theater during WWII. His ship, USS Dickerson was severely damaged by a Kamikaze attack off Okinawa requiring it to be abandoned and later scuttled!
Following his Navy service, he graduated from Idaho State College with an education degree. He then taught and coached football for 2 years at Jerome Junior High School. On August 27, 1950, he married Inez Burkhalter at the First Presbyterian Church in Jerome. They moved to Hollister, ID where he became head teacher at the elementary school. While living in Hollister, the family spent two summers in Moscow, ID as he completed his master's degree in Education Administration from the University of Idaho.
In 1954 he took a position as Elementary School Principal in Hazelton, ID. He was there for 11 years. During that time, he later became principal of the recently consolidated Valley High School and finally served as Principal for the Valley elementary schools in Hazelton and Eden.
In 1965 he became Superintendent of Schools for the Shoshone, ID school district. In addition to his duties as Superintendent, he later took on the added responsibility as Principal of Lincoln Elementary School. He served the Shoshone district for 18 years until his retirement in 1983.
Son Alan was born while Kenneth and Inez lived in Hollister, son Mark was born while they lived in Hazelton and son Tad was born while they lived in Shoshone. They joked that they shouldn't move again because they didn't want a larger family.
Kenneth was a very active member of Christ Episcopal Church in Shoshone, being ordained a deacon in 1988. He served in that capacity until 2022.
He was a 50-year member of the Masonic Lodge, serving for many years as secretary of Bethany Lodge in Shoshone and also served a term as Grand Chaplain of the Grand Lodge of Idaho. He was also a member of the Order of Eastern Star.
He was a long-time member of Rotary International and was named a Paul Harris Fellow.
Kenneth is survived by Inez, his wife of 72 years; his sons - Alan Crothers and Sally of Meridian, Mark Crothers of Shoshone and Tad Crothers of Twin Falls; his grandchildren - Cdr. Rhiannon Crothers USN, Maj. Timothy Crothers USAF and Renae, Kaden Crothers, and Ryker Crothers; his great grandchildren - Vivian Crothers and Charlie Crothers; his brother - Sterling Crothers and Beverly; and several nieces and nephews.
He was preceded in death by: his parents; his grandson - Declin Crothers; his sister - Thelma Mullins; and his brother - Raymond Crothers.
Kenneth was a dedicated public servant and an engaged member of the community. Most importantly, he was a loving, caring, faithful husband, father, grandfather, and great-grandfather. He will be dearly missed by his family and many friends.
An Episcopal memorial service will be held at 11:00 am on Saturday, January 28, 2023, at the First Baptist Church, 205 E 5th St. in Shoshone.
A family service for burial of ashes will take place at the Shoshone Cemetery in the spring.
Memorial contributions may be made to Christ Episcopal Church or the Golden Years Senior Center.
Funeral and cremation arrangements are under the care and direction of Demaray Funeral Service – Shoshone Chapel.
Condolences, memories and photos can be shared with the family by following the obituary link at www.demarayfuneralservice.com
Copyright 2022 KMVT. All rights reserved.