Man wins big lottery prize … for the 4th time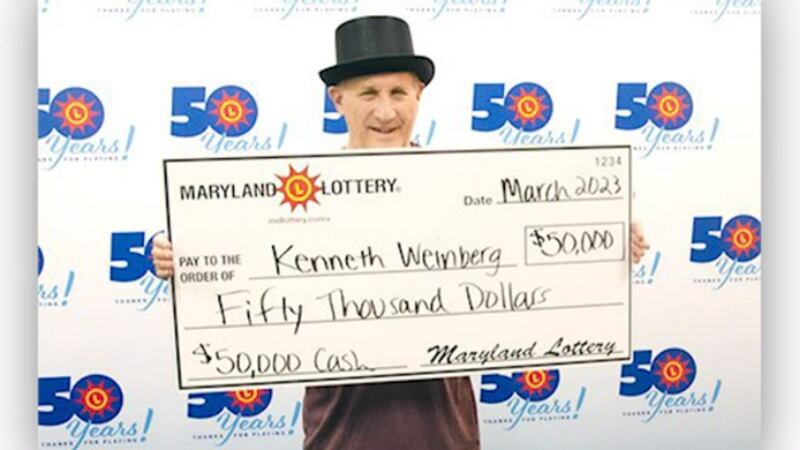 Published: Mar. 14, 2023 at 9:29 AM MDT
HOWARD COUNTY, Md. (CNN) – A man in Maryland had a bit of déjà vu as he pulled off his fourth lottery win.
Kenneth Weinberg won $50,000 last week with a scratch-off ticket. It's his fourth win of $50,000 or more, and he's also won a $100,000 prize in the past as well.
Weinberg is semi-retired and works as an advocate for a counseling group. He said he buys scratch-off tickets almost every day.
This time, he plans to use his winnings to pay for some remodeling projects at home.
Copyright 2023 CNN Newsource. All rights reserved.