Pons Bell, Lily Helene Jeanne
March 12, 2023, age 88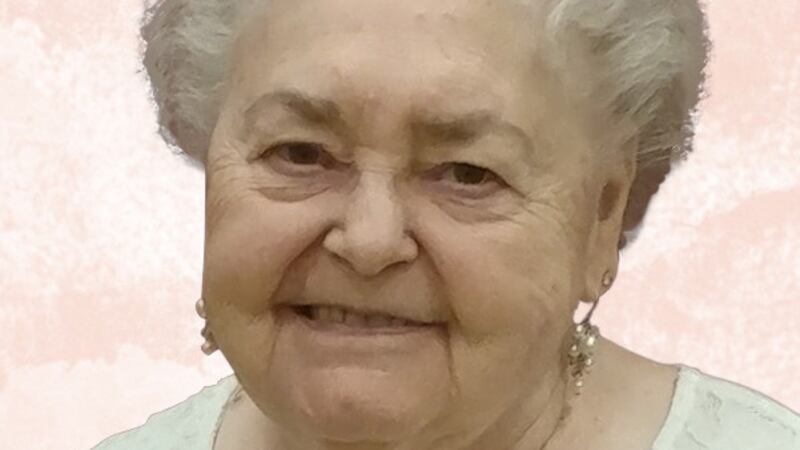 Published: Mar. 14, 2023 at 4:53 PM MDT
BURLEY—After an amazing 88 years, Lily Helene Jeanne Pons Bell, lifelong resident of Burley, returned home on March 12, 2023, in Alpine, Utah.
Lily was born to Jean Pierre (JP) Pons and Jeanne (Trumeau) on February 11, 1935, in Declo, Idaho. Lily was the youngest of three children. She grew up on a sheep ranch in Declo and spent her summers hoeing potatoes, beets, and beans to earn money. She loved all the animals, especially her lambs.
Lily loved and excelled at school and was a cheerleader in high school. She enjoyed spending time with her friends and was always busy with ball games, plays, bands, and other school activities. The biggest highlight of her life was in 1950 when she met the love of her life - Warren C. Bell. On September 4, 1953, she and Warren were married and started their life together. On May 11, 1963, Lily and Warren went to the Idaho Falls Idaho Temple and were sealed as a family of five. They were later blessed with two more children. They lived in Burley to help take care of his ailing father who had suffered a paralyzing stroke. Together they also tenderly cared for both of their mothers.
Lily enjoyed being a mom to her five children and working professionally. She spent many hours in the fall working in the scale house during the beet campaign. She was a familiar face as a receptionist for Dr. LaMar Nielsen and Dr. Jared C. Johnson. She had a beautiful soprano voice and loved to sing in the ward choir. It was a very proud moment when she was chosen to sing in the Idaho Stakes Singing Mothers Chorus during the 1965 October General Conference of the Church. She shared her talents by serving in several church callings and was a dedicated visiting teacher.
Family history and genealogy were some of her lifelong passions. Lily worked every week at the family history center helping others. She was committed to researching and recording her French ancestry, and we are certain she was greeted by many of them with open arms.
After retirement, Warren and Lily liked to travel to visit their family. Lily truly loved being a grandma and great-grandmother. Babies were her favorite and she loved to hold and play with them.
Lily is survived by her five children, Larry (Louise), Kerry (Rhonda), Beverly Ellison (James), Kent, and Alan (Rendi). She will be greatly missed by her loving 17 grandchildren and 25 great-grandchildren. Lily was preceded in death by her husband, Warren; her brother, Jean Pons; her sister, Madeleine Miller; and her parents.
The family would like to thank our friends at River Meadows Senior Living in Alpine, Utah, and Symbii Home Health and Hospice for their tender and loving attention to Lily over the past year, and especially these last few weeks. They were our advocates even when we didn't know we needed them. We are grateful to them all.
The funeral will be held at 11 a.m. Monday, March 20, at The Church of Jesus Christ of Latter-day Saints - Burley 7th Ward, located at 2200 Oakley Ave., in Burley. Burial will follow at Pleasant View Cemetery in Burley.
Family and friends will be received from 4 until 6 p.m. Sunday, March 19, at Rasmussen-Wilson Funeral Home, 1350 E. 16th St., in Burley, and from 10 until 10:45 a.m. Monday, preceding the funeral, at the church.
A webcast of the funeral service will be available and maintained at rasmussenwilson.com.
In lieu of flowers, the family suggests donations to the Alzheimer's Association here: rememberlily.com.
Copyright 2022 KMVT. All rights reserved.