Jorgensen, Margaret Lewis
March 22, 2023, Age 84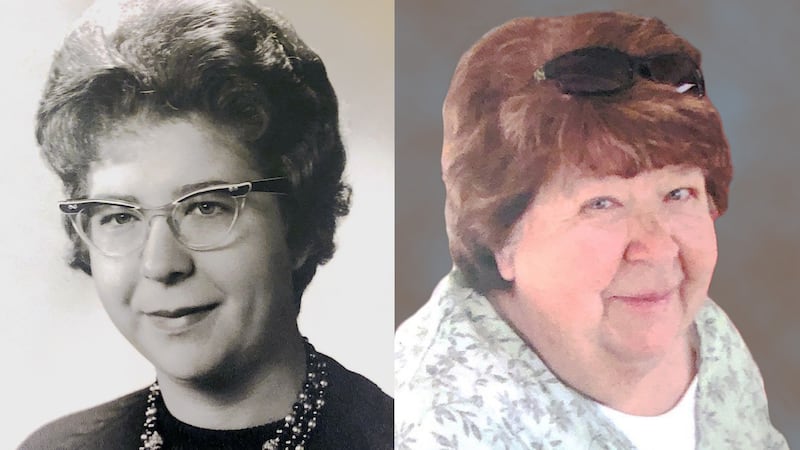 Published: Mar. 24, 2023 at 4:28 PM MDT
DECLO—Our kind, loving wife and mother, Margaret Lewis Jorgensen, an 84-year-old resident of Declo, passed peacefully on Wednesday, March 22, 2023, at St. Luke's Magic Valley Medical Center in Twin Falls, Idaho.
Margaret was born on January 31, 1939, to Wayne Oral and Alice (Stark) Lewis at the family home in Declo. She was the youngest of their four children. She attended and graduated from Declo High School and later from Brigham Young University - Provo, with a Secondary Education/Home Economics degree. She then taught Home Economics at Minico High School for a year.
Margaret served a mission for The Church of Jesus Christ of Latter-day Saints in the Netherlands where she met Lee, who was also serving a mission. Once home, they began dating. They were married in Declo on September 5, 1965, and later sealed in the Manti Utah Temple.
They then lived in Payette for a time where Margaret was the Payette County Extension Agent. After that, Lee was drafted into the United States Army and was stationed in Germany, where Paul and LeAnn were both born. They were able to travel around Europe during this time. They eventually settled in Declo and over the following years Linda, Jeannie and Molly joined the family.
While the children were growing, she did a lot of sewing, was involved in 4-H and other community and church activities. Margaret began substitute teaching and soon became elementary certified. She taught kindergarten for many years in Springdale and later at Mountain View Elementary in Burley. She always enjoyed visiting with former students and their families. She instilled the importance of education to her children and they all have a college degree.
After retirement, Margaret and Lee served a mission at the Bishops' Storehouse in Burley. One retirement highlight was when Margaret and Lee returned to Holland to tour and visit with people they knew from their mission. They kept their language skills sharp by speaking Dutch to each other, especially while keeping secrets from their kids.
Margaret had several talents and passed on skills of quilting, knitting, tatting and cooking to those around her. She also liked a good ball game, especially when it went into overtime.
Margaret was preceded in death by her parents, Wayne and Alice Lewis; her siblings and their spouses, Dorothy (Jack) Balch, Wayne Jr. (Veloy) Lewis, and Dick (June) Lewis; and grandchildren, Ethan Tinney and Addison Jorgensen.
Margaret is survived by her husband of 57 years, Lee Budd Jorgensen; children, Paul (Netta) Jorgensen of Arcanum, Ohio, LeAnn (Troy) Tinney of Creston, British Columbia, Linda (Karl) Smith of Reno, Nevada, Jeannie (Ken) Lew of West Jordan, Utah, and Molly (Marc) Oliver of Kaysville, Utah; 14 grandchildren; five great-grandchildren; and many loving nieces and nephews.
The family would like to express their appreciation to the DaVita Dialysis team, in Burley, for their loving care of Margaret these last three years
The funeral will be held at 11 a.m. Thursday, March 30, at The Church of Jesus Christ of Latter-day Saints - Declo Stake Center, located at 213 W. Main St., in Declo. Burial will follow at Declo Cemetery.
Family and friends will be received from 5 until 7 p.m. Wednesday, March 29, at Rasmussen-Wilson Funeral Home, 1350 E. 16th St., in Burley, and from 10 until 10:45 a.m. Thursday, preceding the funeral, at the church.
A webcast of the funeral service will be available and maintained at rasmussenwilson.com.
Copyright 2023 KMVT. All rights reserved.