Baby elephant rescued from cement drainage pond as mother watches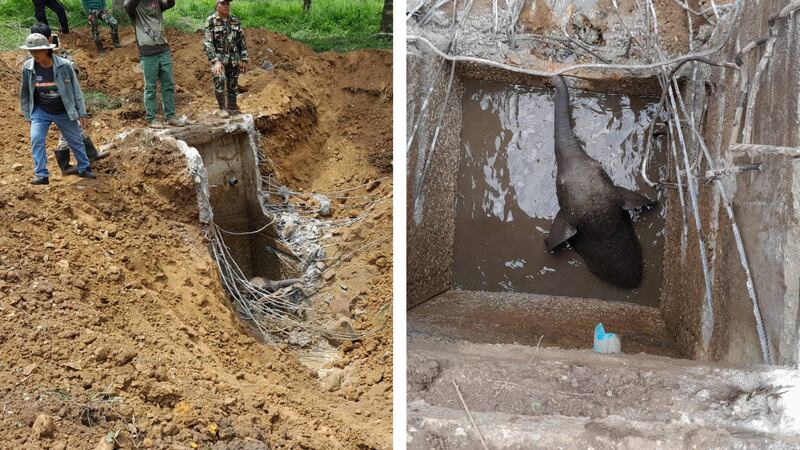 Published: May. 23, 2023 at 3:44 PM MDT
(Gray News/TMX) – A baby elephant was rescued after it fell into a cement drainage pond at a golf course in Thailand.
Staff at the Chatrium Golf Resort in the Chanthaburi Province said they found the baby elephant trapped in a 6-foot-deep cement drain on May 15. They also said the baby elephant's mother was watching over it.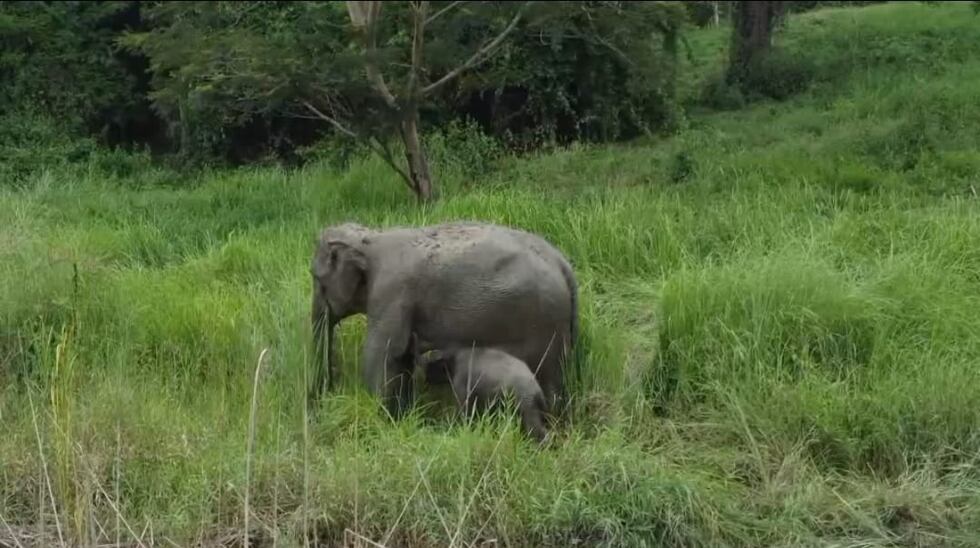 Staff and volunteers came from the Khao Soi Dao Wildlife Sanctuary and coordinated with veterinarians and Marine Corps rangers to rescue the elephant.
Rescuers used a backhoe truck to dig out a path for the baby elephant.
A video and photos show the rescuers digging the elephant out of the hole and breaking apart the cement walls as the mother elephant watches.
Officials said the mother and baby were reunited after the rescue and returned to their herd in the forest.
Copyright 2023 Gray Media Group, Inc. All rights reserved. TMX contributed to this report.