Local 5th graders raise $500 for Make a Wish Idaho by hosting lemonade stand
Published: Sep. 20, 2023 at 4:34 PM MDT
KIMBERLY, Idaho (KMVT/KSVT) — Out in the country south of Kimberly, roads don't normally see a lot of traffic.
But for Sadie and Jasper and their lemonade stand, that wasn't the case when people found out these 10-year-old girls were going to donate all of the money they raised to Make a Wish Idaho.
"500 dollars, well $250 but her Grandpa promised whatever we made, he would double it," said Sadie Armstrong and Jasper Chadwick.
Sadie and Jasper have been best friends since Kindergarten, and although they are only 10, both of these girls know exactly how much a wish can mean to a child who is sick.
"I have a brother and she has a brother, that have a disease, this is my brother, Ridge, he was 5 and a half when he died," said Sadie Armstrong.
"My brother is named Holman, he is 14 now, he was suffering from lymphoma cancer, a stomach disease and stuff, and he was able to pull through it and he's been in remission for 2 years now," said Jasper Chadwick.
This past year, Make a Wish Idaho granted 127 wishes to children throughout Idaho, and it's because of girls like Sadie and Jasper that they are able to do that.
"It really is important that we have community support like this because we would not be able to do what we do without people like them and their generosity and their huge hearts, and it makes such a difference in the lives of kids who are really facing some hard times," said Helena Peterson, the director of development for Make a Wish Idaho.
Sadie and Jasper say when people found out they were going to donate all of the money to Make a Wish, their customers were even more generous.
"Our lemonade cost $1 for a small and $2 for a large, and so when they ordered one small they would give us a 20 dollar bill and say keep the change," said Jasper and Sadie.
That's how Sadie and Jasper turned lemons into lemonade.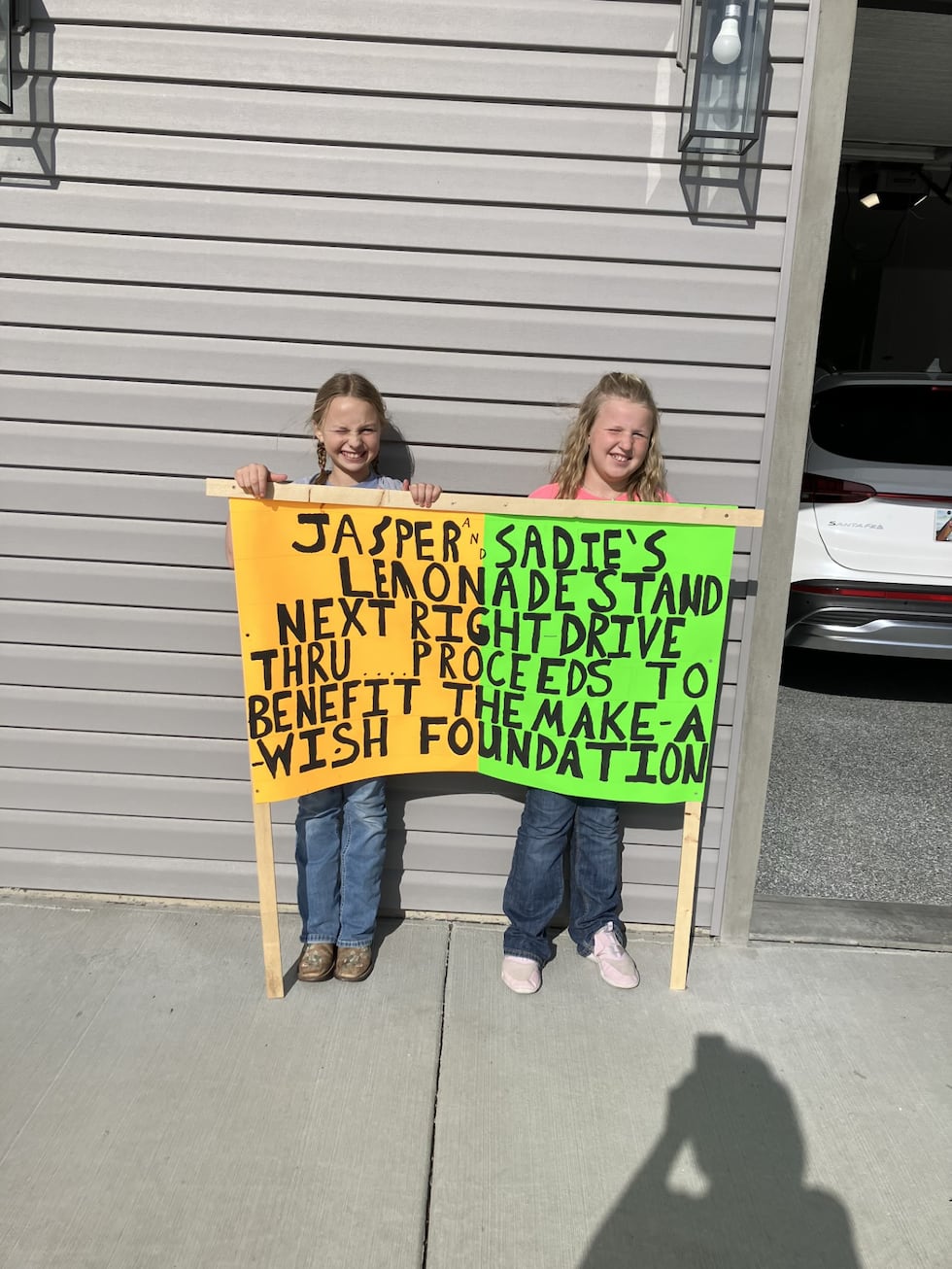 Copyright 2023 KMVT. All rights reserved.