Police continue to search, still no sighting of Michael Underwood
Multiple agencies continue to look for the 78 year old Jerome resident.
Published: Sep. 24, 2023 at 6:23 PM MDT
|
Updated: Sep. 24, 2023 at 9:39 PM MDT
JEROME, Idaho (KMVT/KSVT) — UPDATE: On Sunday Night, the Jerome Police Department released to following information through social media on the continued efforts to located Mr. Underwood.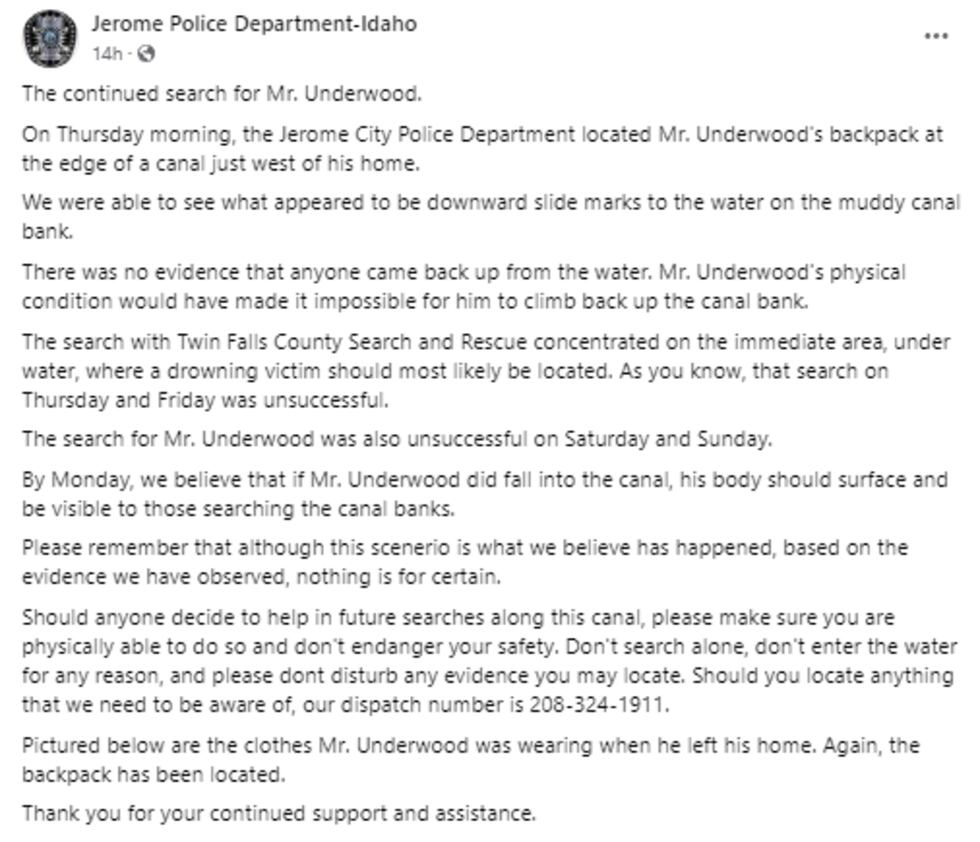 The Jerome Police Department still have not located the elderly man who has been missing from his home since this past Wednesday (9/20).
Which prompted the issuance of a silver alert, 78 year old Warren Michael Underwood left his house Wednesday afternoon from 1509 North Date Street in Jerome, on foot and has not been seen since. Underwood has advanced dementia, diabetes, heart problems, as well as hearing and vision problems.
The Jerome Police Department updated the information on what Mr. Underwood was wearing Wednesday, to a plain white t shirt (not brown) and will not have his black backpack with him, as that was found on Friday.
Remember, if you've seen someone who matches his description, you are urged to call (208) 324-1911.
Copyright 2023 KMVT. All rights reserved.