Armstrong, Shannon Gary
September 27, 2023, Age 79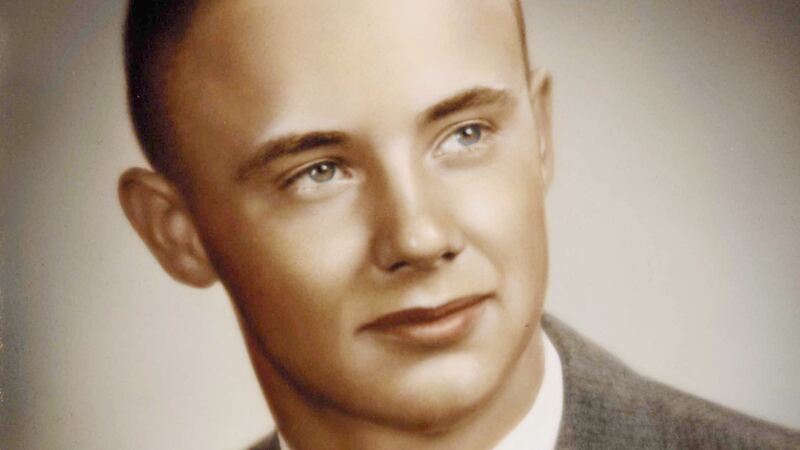 Published: Oct. 2, 2023 at 8:57 AM MDT
RUPERT, Idaho (KMVT/KSVT) —With heavy hearts, we announce the passing of a remarkable man, Shannon Gary Armstrong, who departed from this world on September 27, 2023, at the age of 79. He faced a courageous battle with malignant mesothelioma, surrounded by his loving family in the warmth of his daughter's home in Rupert, Idaho. Shannon's life, filled with purpose and love, touched the lives of many.
Born on October 9, 1943, in the charming town of Mankato, Minnesota, Shannon was the second of five children born to Robert Shannon Armstrong and Ivadell Jean Benhke Armstrong. His journey through life was a testament to resilience and dedication.
Shannon's educational journey led him to graduate from Owatonna High School in Minnesota. He then embarked on a path of higher learning before answering the call to serve his nation. Enlisting in the U.S. Navy, Shannon found himself in the world of nuclear operations. His service took him to every corner of the globe, eventually bringing him to the Idaho Naval Nuclear Base in Idaho Falls, where fate led him to the love of his life, Pauline Warr Armstrong. Together, they shared a life blessed with six children: Sheila, Shellie, Greg, Lorie, Kirk, and Brad.
Beyond his service in the U.S. Navy, Shannon dedicated himself to educating others in the field of nuclear operations. His role as a nuclear operations instructor took him across the United States, leaving an indelible mark on countless students. In 2009, Shannon retired from this distinguished career and chose Rupert, Idaho, as his forever home.
Community service was a passion that defined Shannon. A devoted member of the American Legion Post 10, he served in various capacities, most notably as Adjutant, a role of great importance. Shannon's commitment extended to the youth organizations in his community, where he ensured that children had access to the resources they needed. His generosity knew no bounds, often personally purchasing essential items for these organizations and donating them to uplift the youth. Shannon actively participated in events like the kids' fishing day and the annual basketball hoops event, savoring every moment of joy they brought.
Shannon also lent his support to the Elks Foundation, where he served as the Sergeant of Arms. He was a reliable presence in the Elks' kitchen, offering his assistance wherever it was required. His faith played a central role in his life, as he was a devoted member of The Church of Jesus Christ of Latter-day Saints, where he found fulfillment in serving others.
Shannon Gary Armstrong is preceded in death by his parents, Robert Shannon Armstrong and Ivadell Benhke Armstrong; his sister, Susan Armstrong; his beloved wife, Pauline Warr Armstrong; and his son, Kirk Shannon Armstrong. His memory lives on in the hearts of those who were fortunate enough to know him.
Shannon is survived by his siblings, Judy Armstrong of Kenosha, Wisconsin, David (Linda) Armstrong of Owatonna, Minnesota, and Becky (Randy) Rose of Mankato, Minnesota. His legacy continues through his cherished children, Sheila (Dan) Duffin of Rupert, Idaho, Shellie (Carl) Hardman of St. George, Utah, Greg (Joanna) of Idaho Falls, Idaho, Lorie (Ray) Hurst of Star, Idaho, and Brad Armstrong of Rupert, Idaho. Shannon's expansive family includes 29 grandchildren; 61 great-grandchildren; and five great-great-grandchildren.
While Shannon's physical presence will be deeply missed, his family finds solace in their faith, believing in the promise of a joyous reunion in the embrace of their Heavenly Father.
The funeral to honor Shannon's extraordinary life will take place at 11 a.m. Saturday, October 7, at The Church of Jesus Christ of Latter-day Saints - Heyburn 1st Ward, located at 530 Villa Dr., in Heyburn, Idaho. Military honors will be rendered by the Mini-Cassia Veterans Group, followed by a solemn burial at the Oakley Cemetery in Oakley, Idaho.
Family and friends are invited to pay their respects from 5 until 7 p.m. Friday, October 6, at Rasmussen-Wilson Funeral Home, 1350 E. 16th St., in Burley, Idaho. On the morning of the funeral, a gathering will be held from 10 until 10:45 a.m. at the church with Bishop Justin Mitchell officiating.
Shannon Gary Armstrong's legacy is one of service, love, and unwavering dedication. He will forever be remembered as a shining beacon of strength and compassion in the hearts of all who knew him.
Copyright 2023 KMVT. All rights reserved.