Cole, Edith Harriet
September 26, 2023, Age 85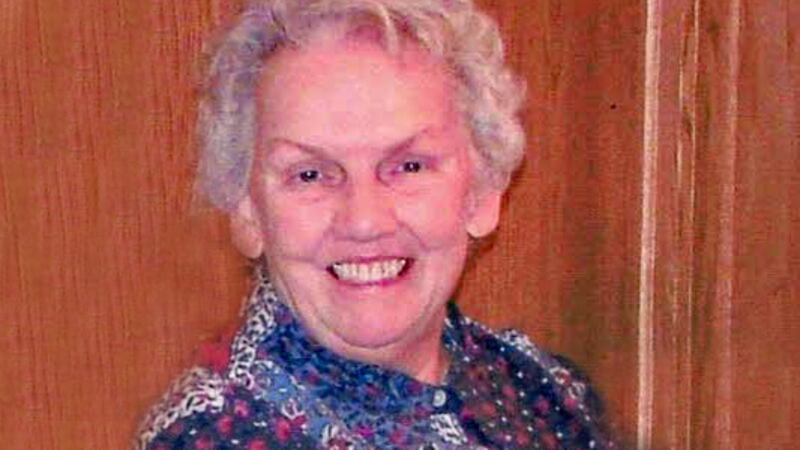 Published: Oct. 2, 2023 at 8:35 AM MDT
BURLEY, Idaho (KMVT/KSVT) —Edith Harriet Cole, 85, of Burley passed away peacefully at home on Tuesday, September 26, 2023.
Harriet was born July 16, 1938, in Yonkers, New York, to John and Edith Wilde. Her childhood was spent in Yonkers until her parents moved to Levittown, NY in 1952 where she graduated from Levittown High School in June 1954. In March 1954, at age 15, she began working at Franklin National Bank while she waited to begin classes at Mt. Sinai Hospital School of Nursing.
In the summer of 1954, Harriet met SGT Jacob W. Cole, who was stationed in Washington D.C. and was in Levittown visiting his parents having recently returned from an overseas U.S. Army assignment in Germany. Jake would drive to Long Island every free weekend to see Harriet and go to movies and dinners. They were engaged by Christmas and married on Harriet's 17th birthday in 1955. The couple moved to Washington, D.C. and Harriet began working for the Census Bureau. In 1956, Jake was transferred back to Frankfurt, Germany, where Harriet worked as Secretary for the Army General in charge of the Joint Forces C.I.A. operations in Germany. Following the birth of their first child, Jeffrey Bruce Cole, in September, they returned to the states in November 1958.
Over the next 16 years, Harriet had four more children and followed Jake as they moved their household and family seven more times during assignments across the United States and Okinawa. In addition to the major moves required by the Army, Harriet and her children lived with relatives five different times while Jake was in Korea during the war and Army training schools.
In 1972, Jake retired from the U.S. Army and they moved to Aurora, Colorado. While there, Harriet took night classes to further her education while shuttling five children between school, band, Boy and Girl Scouts, music lessons, school and extracurricular sports programs. She also managed to be involved in the Parent Teacher Associations as well as a Cub Scout Den Mother. In 1979, she returned to work with Jeppesen-Sanderson in the Accounting and Payroll Department and retired in 1999.
In March 2000, Harriet and Jacob moved to Burley, Idaho, to be closer to some of their grandchildren. Harriet was a member of the Albion American Legion Auxiliary and was an avid reader and a prolific gardener - as her neighbors can attest to with the amount of fresh fruits and vegetables, she shared with them over the past two decades.
Harriet was preceded in death by her son, Jeffrey, in 2002; and her loving husband, Jacob, in 2017.
She is survived by her sister, Veronica Wilde of Burley; her children; Lawrence S. Cole (Linda) of Lakeland, Tennessee, Andrew T. Cole (Melanie) of Silverdale, Washington, David S. Cole (Janet) of Albion, Idaho, and Susan V. Cole of Burley, Idaho; her seven grandchildren, Heather Schumacher, Cassidy Cole, Anthony Cole, Christopher Cole, KamiSue Bowcut, Mitchell Cole, and Erin Cole; and five great-grandchildren.
The family would like to thank Ilene Harshbarger and Tiffany Sanchez of Intermountain Homecare & Hospice; Sandi Lopez, Harriet's neighbors, and especially Tiffany Grischkowsky, for the selfless and unfaltering care, friendship, and support they provided to Harriet and Sue.
The Celebration of Life will be held at 11 a.m. Saturday, October 14, at Faith Baptist Church, located at 313 W. 13th St. Burley Idaho. She will be interred at the Albion Cemetery next to Jake and Jeff.
In lieu of flowers, please donate to the Burley Public Library or the Best Friends Animal Society in her honor.
Funeral arrangements have been entrusted to the care of Rasmussen-Wilson Funeral Home of Burley.
Copyright 2023 KMVT. All rights reserved.