Berney, Virgil Alfred
October 5, 2023, Age 90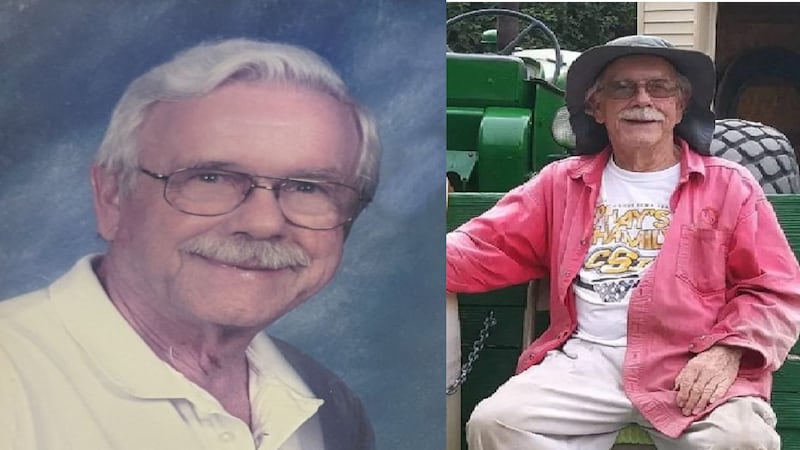 Published: Oct. 5, 2023 at 9:41 AM MDT
BUHL, Idaho (KMVT/KSVT) —Virgil A. Berney passed away peacefully at his home in Buhl, Idaho on October 5, 2023.
He was born on March 22, 1933, in Greeley, Nebraska to Vernon "Buzz" and Bessie Studley Berney. He was the second of three children and only one son.
When Virgil was six years old, hard times caused by the Great Depression forced his family to leave their Nebraska farm and head west. They stayed with family in Kimberly, Idaho where Virgil started school. When he was in the third grade they moved to Twin Falls and settled there. Virgil graduated from the old Twin Falls High School in 1950.
Virgil's first job was at the age of twelve delivering papers for The Times News on the bicycle bought for him by his older sister Annabelle. His life-long friend Dale Carlton worked there as well and over the years they shared many of their paper delivering escapades with their friends and families. He also worked at a local grocery store and once had a job working for Kenny Barth killing chickens. Virgil then went to work for United Automotive in Twin Falls as a delivery person, working his way up to outside salesman. After several years he decided to open his own auto parts business and he and Max Moore went into partnership to open V&M Partsland in Jerome, Idaho. Alongside his wife Amy Jo, he owned and operated Partsland until they retired in 2006.
In 1952 Virgil married Ardith Mae Hampton and they had five children – Janet, Brenda, Scot, Linda and Lori. They were later divorced and on November 14, 1981, he married Amy Jo Blackburn. Virgil and Amy worked together at V&M Partsland for seventeen years and after they sold the business in 2006, they continued working together at their home on the river that Scot always referred to as "the ranch". Every year they grew a huge garden and shared all sorts of vegetables with everyone they knew. People were always stopping in front of their place, commenting on what a beautiful garden they had. About two years ago he became physically unable to do much in the garden, so Amy Jo settled him in a chair out there and under his watchful eye and direction she kept it up for him until the day he died.
Virgil is survived by his loving wife of forty-one years – Amy Jo; his daughters – Janet (Lonnie) Johnston of Buhl, Brenda (Robert) Greer of Clinton, Utah, Linda (Steve) Upton of Twin Falls and Lori Wayment of Twin Falls; as well as sixteen grandchildren, forty-three great grandchildren, one great-great grandchild and many nieces and nephews.
He was preceded in death by his parents; two sisters – Annabelle Wieser and Carol Ann Pabian; his son – Scot; and two great grandchildren.
A celebration of life will be held on Saturday, October 21, 2023, at El Sombrero in Jerome from 1:00 pm until 4:00 pm.
In lieu of flowers, donations can be made in Virgil's name to: Auburn Crest Hospice 397 Blue Lakes Blvd. Twin Falls, Idaho 83301.
Cremation arrangements are under the care and direction of Demaray Funeral Service – Gooding Chapel.
Condolences, memories and photos can be shared with the family by following the obituary link at www.demarayfuneralservice.com
Copyright 2023 KMVT. All rights reserved.