Robinette, Victor "Joe"
October 3, 2023, Age 86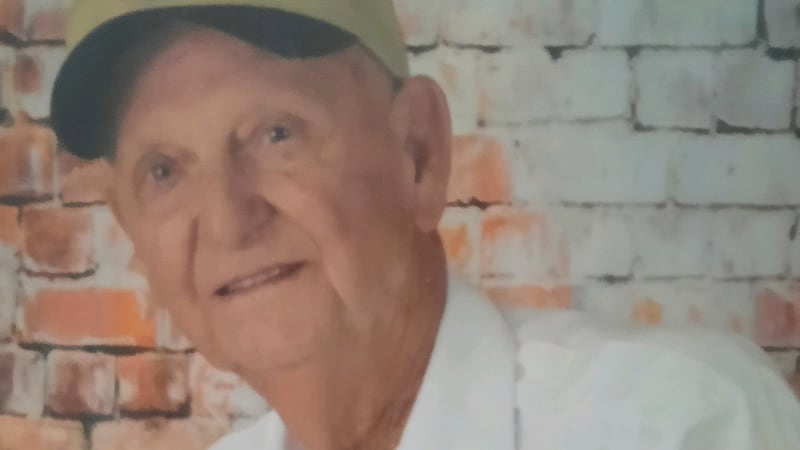 Published: Oct. 6, 2023 at 12:53 PM MDT
JEROME, Idaho (KMVT/KSVT) —Victor "Joe" Robinette, 86, of Jerome, passed away peacefully with his family by his side on Tuesday, October 3, 2023. He was born on August 18, 1937 in Denver, Arkansas, the son of Willis and Susie Robinette. Joe was raised and attended school in Denver, Arkansas.
In 1953 Joe followed his brothers to Jerome, Idaho where he went to work for the Union Pacific Railroad. It was here in Jerome that he met the love of his life, Sharon Kay Hurd, on a blind date and it turned out love isn't blind as they were later married on October 6, 1957 in Elko, Nevada.
He later owned and operated many successful businesses with his longtime business partner and brother-in-law Ollie Adfield including farming and a used car dealership. In 1972, he answered a call to serve his beloved community when he joined the Jerome Rural Fire Department as a fire fighter and this quickly became more than a volunteer position, it became a passion. He faithfully served for over 50 years including leading the department as chief for 29 of those years. On January 1, 2023, at the age of 85, after many years of dedicated service, he decided it was finally time to retire and he celebrated with his family, fellow fireman, first responders from throughout the Magic Valley, and his community.
Along with being a dedicated fire fighter, Joe had many other passions including being an avid bowler, fisherman, and playing golf. He also enjoyed coaching his son's Little League baseball teams and loved playing music with his brother Frank. Joe and Sharon traveled extensively but their favorite destination was the Islands of Hawaii along with visiting over half of all 30 major league baseball stadiums.
Joe is survived by his son Ken (Debera), daughter Sue Edwards (Paul), daughter Sandy Carleton (Joe), son Willis (Kathy), and son Doug (Brandi). He is also survived by his most cherished blessings; 11 grandchildren and 15 great-grandchildren.
He is preceded in death by his wife Sharon of 63 years, his parents Willis and Susie, eight brothers and three sisters, and his mother and father-in-law Ralph and Esther Hurd.
The family wishes to express our sincere gratitude for all the heartfelt sympathy, comforting words, prayers, and expressions of kindness and concern. Most importantly, thank you for the beautiful memories that we may all treasure together forever. May God continue to bless you.
A viewing will be held on Monday, October 9th at Demaray's Jerome Memorial Chapel from 4:00 – 7:00 pm. Funeral services will be held on Tuesday, October 10th at 9:00 am at Lighthouse Christian Church in Twin Falls with graveside services to follow at the Jerome Cemetery.
In lieu of flowers, the family suggests donations in Joe's memory to the Jerome Rural Fire Department at 143 E. Ave A. Jerome, ID 83338.
Services can also be viewed on Demaray's Jerome Memorial Chapel Facebook page
Copyright 2023 KMVT. All rights reserved.