Wickham, Huberta
October 7, 2023, Age 83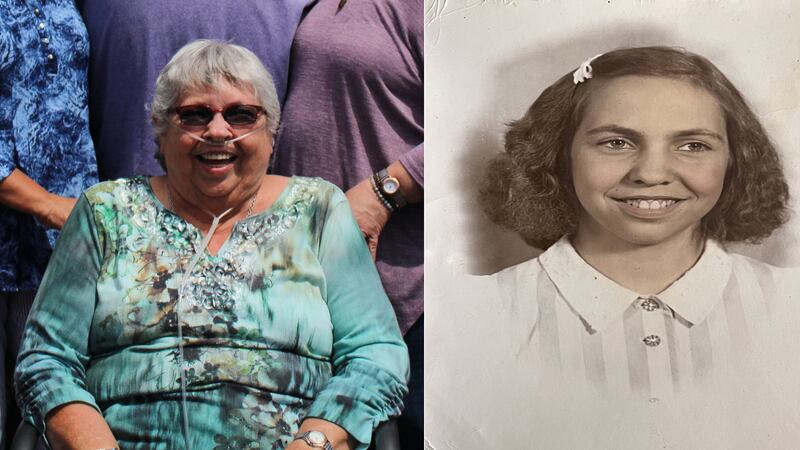 Published: Oct. 9, 2023 at 8:59 AM MDT
BLISS, Idaho (KMVT/KSVT) —Huberta Lea Bowman Wickham, 83, our beloved mother, grandmother, and friend passed away peacefully in her home the morning of Saturday, October 7, 2023, surrounded by loved ones.
Huberta was born on May 20, 1940, in Owasso, Oklahoma to Hubert Pondcreek and Alma Ruth Bowman. On March 19, 1956, she married Bobby Wickham in Collinsville, Oklahoma and to this union three children were born - Dottie, Mary, and Robert.
She traveled frequently between Oklahoma and Idaho as the caretaker to their family wherever Bobby's work took him. They settled in Idaho where they celebrated 54 happy years of marriage. Huberta crocheted everything from hats to leg warmers and gave it all away. She was generous with her time and caregiver to all. Her greatest joy in life was to spend time with family and spoil her grandkids, great grandkids, and great, great grandbabies rotten. She never had a bad one and she never had an ugly one.
Huberta is survived by her children - Dottie (Nathan) Hughes of Hagerman, Idaho, Mary (Fred) Mavencamp of Tuttle, Idaho, and Robert (JoRae) Wickham of Brownlee, Oregon; seven grandkids; twenty-one great grandkids, and five great great grandkids.
She was preceded in death by her parents, three sisters, husband, and son-in-law.
Granny Great will be greatly missed by her family and friends, but she will live on in our hearts forever.
Funeral services will be held on Friday, October 13, 2023, at 11:00 am at Demaray Funeral Service – Gooding Chapel.
A viewing for family and friends will be held on Friday, October 13 from 10:00 to 11:00 am at the chapel.
Burial will follow at the Elmwood Cemetery in Gooding.
Please join the family for a reception following at the Community of Christ Church (211 Orchard) in Hagerman, Idaho at 1:30 PM.
In lieu of flowers the family suggests memorial contributions be made to the Ronald McDonald House.
Condolences may be sent to the family by visiting the obituary link at www.demarayfuneralservice.com
Copyright 2023 KMVT. All rights reserved.