Carnahan, Janis Lloyd
October 7, 2023, Age 84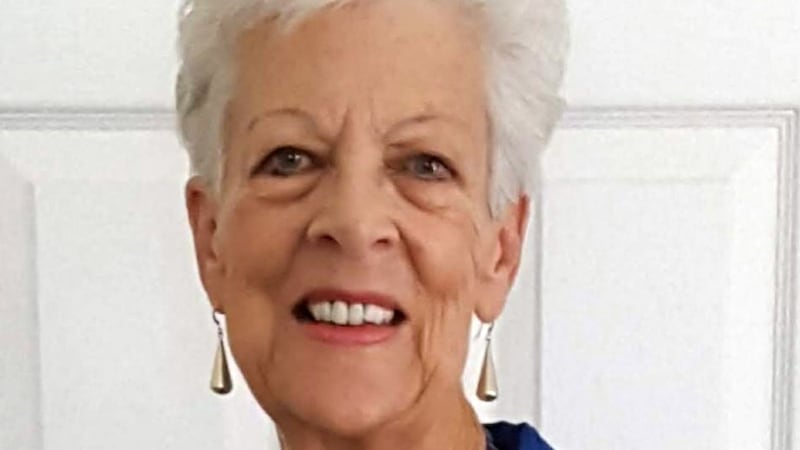 Published: Oct. 10, 2023 at 10:27 AM MDT
ELBA, Idaho (KMVT/KSVT) —Janis Lloyd Carnahan passed away peacefully from natural causes on Saturday, October 7, 2023, in her Camdenton, Missouri home at the age of 84. By her side at her passing were her dedicated daughter and son-in-law, Tamara and Michael Cooper. This was her final stop on a life's journey which took her from a humble birth in the log cabin on the Lloyd family homestead in Elba, Cassia County, Idaho, to distant, storied, and exotic places around the world, including Malta; no, not the one just down the road where she graduated from Raft River High School, but rather the home of the Knights Hospitaller, located in the vastness of the Mediterranean sea.
Janis was born December 21, 1938, the youngest of seven children conceived by Flossie Ethel Parish and Fred Toplis Lloyd. Her brother Arlo P. Lloyd preceded her in death. Two male siblings were stillborn and a sister, Luana, died in infancy. She mourned the untimely loss of her sister, Luana, throughout her lifetime. She is survived in her immediate family by her sister, Carma Lloyd Firkins (90) of Declo, and her eldest brother, F. Stanley Lloyd (92) of Burley.
Janis and Glenn F. Carnahan were sealed for time and eternity in the Logan Utah Temple. Their union, which lasted 57 years until Glenn's death, produced the aforementioned Tamara, along with three sons, Carl Jeffrey (Vilma), Clayton Patrick (Brenda), and Curtis Gregory (Sally Ann). She had 14 grandchildren and 12 great-grandchildren. She was a devoted wife, mother, ardent Daughter of Utah Pioneers, and faithful, lifelong member of The Church of Jesus Christ of Latter-day Saints, among the many other roles she fulfilled throughout her 84 years in mortality.
She always had an attentive ear for her children, extended family, and friends, listening patiently to their triumphs and disappointments, and seemingly endless supplies of fresh, hot bread with butter and honey waiting for her kids at the end of their school day. Her motherly counsel was always wise, thoughtful, timely, and lovingly expressed.
Once the four boisterous children were grown, she found professional fulfillment, personal satisfaction, and lifelong friendships working in the Food Service department of Ricks College, now BYU Idaho, in Rexburg (and Glenn had to learn to bake his own bread).
Her international travel began when Glenn accepted a two-year assignment as an advisor on an agricultural development project in Cairo, Egypt. The experiences she had traveling up and down the fabled Nile River Valley set the stage for more wonderful travel abroad, including to the island of Malta! Some years later, for example, she accompanied Glenn to Armenia, where she was part of the multi-disciplinary team working to help the local villagers produce potatoes and other vegetables for cash crops, as well as for home consumption.
Her depth of knowledge about the Gospel of Jesus Christ and the world around her came from her lifelong love of reading, both from the Scriptures and out of the best books, of which she maintained an extensive library. Over the years, a concentrated focus on family history finally saw her travel to the British isles, where she uncovered valuable information while searching through the archives of ancestral village churches, official government census records, and other forms of civil documentation. She related to her family particular instances when, guided by the Holy Spirit, she received personal revelation that resolved some of the inconsistencies between the accepted narrative and official records, which had vexed their efforts for decades to reconcile certain elements in the family's oral tradition with actual events.
Her taste for music was quite eclectic, including classical, country and western, Neil Diamond, and of course, The Tabernacle Choir at Temple Square, but in later years she became an avowed fan of Rodney Crowell, especially after she met him in person at a show and he affectionately called her "Darling." Janis was skilled at quilting, a ruthless Cribbage and Pinochle player, and she particularly enjoyed nature walks and bird watching. She described the deck of her home in Missouri as an "earthly paradise" thanks to the multiple species of songbirds, hummingbirds, and woodpeckers, along with deer, squirrels, and other forms of wildlife which abound in their backyard. After an exemplary life, we, her posterity, are confident she is safely in her "heavenly paradise" and in the eternal presence of her Lord and Savior. Rest in peace, Mom.
The funeral will be held at 11 a.m. Friday, October 20, at The Church of Jesus Christ of Latter-day Saints - Elba Ward, located at 1198 E. 2000 S., in Elba. Burial will follow at Grand View Cemetery in Elba.
Family and friends will be received from 5 until 7 p.m. Thursday, October 19, at Rasmussen-Wilson Funeral Home, 1350 E. 16th St., in Burley, and from 10 until 10:45 a.m. Friday, preceding the funeral, at the church.
A webcast will be available and maintained at rasmussenwilson.com.
Copyright 2023 KMVT. All rights reserved.