Cameron, Julia Fae
October 11, 2023, Age 82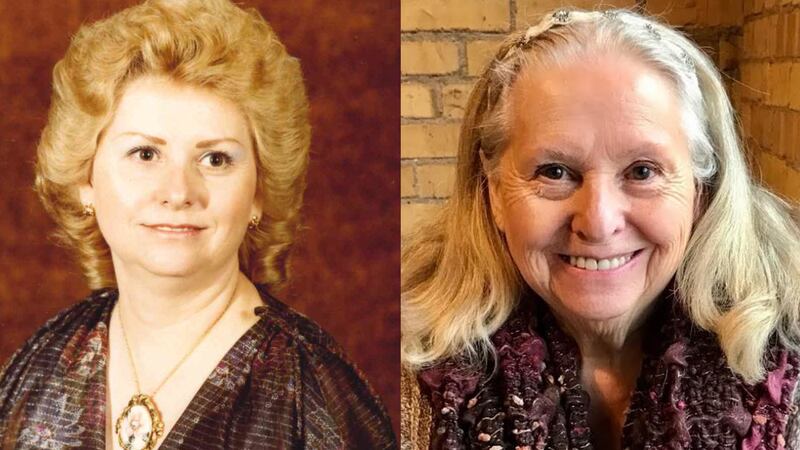 Published: Oct. 13, 2023 at 11:28 AM MDT
RUPERT, Idaho (KMVT/KSVT) —Our sweet mother, Julia Fae Rose Cameron, peacefully passed away on October 11, 2023, surrounded by loved ones. She was 82 years old, just shy of her 83rd birthday. She was an amazing mother who was always there when anyone needed her. She was well loved not only by her family but also many friends, and she will be missed terribly.
Julia Fae Rose Cameron was born October 17, 1940, in Ogden, Utah, to Wallace Jensen Rose and Grace Runstedt Rose, and was the second oldest of five kids. Her father passed away when she was nine years old, and a couple of years later, her mother, Grace, married Welton John Allen and moved to Declo, Idaho, where she grew up and graduated from Declo High School. On May 29, 1959, she married David Dean Cameron, and they were later sealed with their five children in the Idaho Falls Idaho Temple. In her later years she married Joseph Royal Davis from Yokum, Texas.
She will be remembered for being an amazing seamstress, cook, and gardener, and she enjoyed painting and ceramics. She had a big heart towards others, and she made friends wherever she went. She had a great sense of humor, and had a love for dancing, playing pool, and collecting antiques – she even collected all sorts of pig décor which she was very proud of. She loved animals, mainly dogs. She loved her puppies and enjoyed them as companions. She enjoyed building and having a fishpond in her backyard for her grandkids to see.
One thing for sure is you never had to question how much she truly loved her family. Her children and grandchildren were her pride and joy. If anyone ever tried to mess with one of them, you immediately saw a feisty side come out of her. Even with a long battle of dementia, her feistiness and strong will never left her personality.
She was preceded in death by her father; mother; stepdad; two brothers; several uncles and aunts; and both spouses.
She is survived by her five children, Dean Cameron (Linda) of Meridian, Sandra DenBoer (David) of Pleasant Grove, Utah, Connie Elison (Al) of Roosevelt, Utah, Chick Cameron of Rupert, and Jennifer Shurtz (Ron) of Caldwell; two sisters, Dixie Marelli (Mike), and Mary Jo Gibson both of Rupert; 15 grandchildren; and 39 great-grandchildren.
The family wishes to thank Edgewood Memory Care, and All-Care Hospice, especially Whitney, Jessica, Kim, Becky, Shay, Cindy and Tyler, for their guidance, support, caring and love for our mom.
The funeral will be held at 2 p.m. Saturday, October 21, at Rasmussen-Wilson Funeral Home, located at 1350 E. 16th St., in Burley, where family and friends will be received from 12:30 p.m. until 1:45 p.m. Burial will be at Declo Cemetery.
A webcast of the funeral service will be available and maintained at rasmussenwilson.com.
Copyright 2023 KMVT. All rights reserved.