Denker, Roger Lee
October 13, 2023, Age 85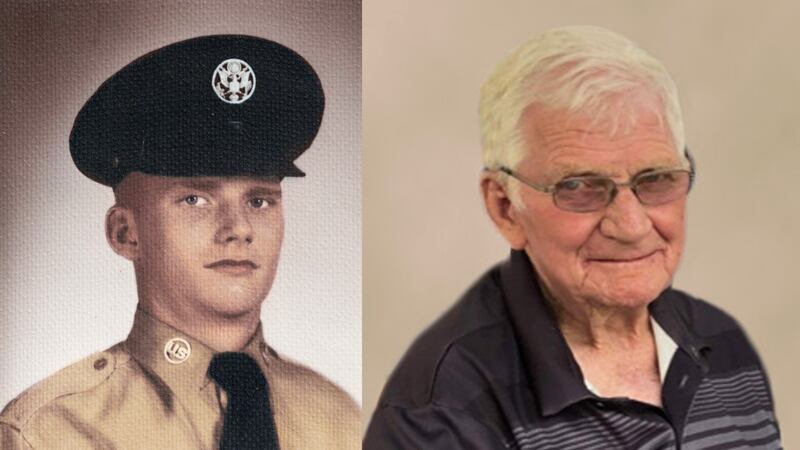 Published: Oct. 16, 2023 at 1:37 PM MDT
HEYBURN, Idaho (KMVT/KSVT) —Roger Lee Denker, a longtime resident of Heyburn, passed away peacefully surrounded by his family on Friday, October 13, 2023, at the age of 85.
He was born November 22, 1937, in Emerson, Nebraska, to Leonard William "Ted" and Twila Dorrine (Shearer) Denker; he was the third oldest of 14 children. He married Darlene June Rose on January 17, 1964, whom preceded him in death on November 19, 2008. They had three children, Jody (Raymond) Talbot of Heyburn, Rodney (Terrie) Denker of Rupert, and Tobbin (Melissa) Denker of Burley.
Roger owned and operated Denker Concrete Construction for many years. After his health faltered, he took a job with the City of Heyburn and later became the city superintendent retiring in 2001.
In his earlier years, before multiple sclerosis (MS) robbed him of his mobility, he enjoyed hunting, camping, snowmobiling and race car driving. He also enjoyed his workshop, working on puzzles, and wintering in Arizona.
He is survived by his children; six grandchildren; and ten great-grandchildren.
The family would like to extend a heartfelt thank you to his traveling companion, Margaret Carlson; a good friend and neighbor, Sheila Martin; and the great care from Amber, Jessica, Isabella and Kylie of Idaho Home Health and Hospice.
A graveside service will be held at 11 a.m. Friday, October 20, at Riverside Cemetery in Heyburn, with the Reverend Alexander G. Lissow officiating. Military rites will be provided by the Mini-Cassia Veterans Group.
Arrangements have been entrusted to the care of Rasmussen-Wilson Funeral Home of Burley.
Copyright 2023 KMVT. All rights reserved.