Farwell, Albert Michael
November 4, 2023, Age 71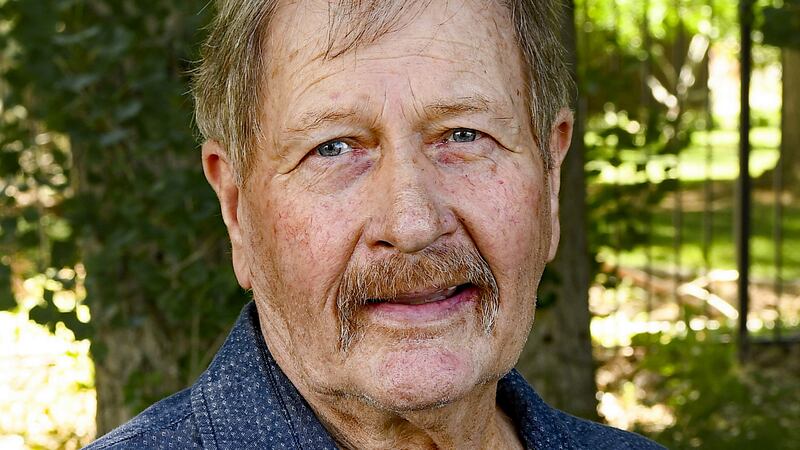 Published: Nov. 7, 2023 at 10:11 AM MST
DECLO, Idaho (KMVT/KSVT) —Albert Michael Farwell, age 71, of Declo, passed away after a courageous fight with cancer on November 4, 2023.
Mike was born on February 14, 1952, in Rupert, Idaho, to Max Jewett and Lois Jean (Fullington) Farwell. He grew up in Burley, Idaho, spending the summers on the farm in Heglar, Idaho.
Mike attended school at Southwest Elementary School, Burley Junior High School and Burley High School. In the sixth grade Mike and Shanna became friends. In the eighth grade Shanna realized she really liked Mike, but he was too interested in other girls. In 1971, Shanna got her way, and they started dating. They were engaged February 5, 1972, and were married on August 28, 1972. They were blessed with four beautiful children, Gayle, Shane, Celina and Faith.
Mike worked very hard his whole life. When he started a job, he would finish it. Sometimes in the middle of the night he would figure out how to fix a problem and off he would go to take care of it. From 1972 through 1980, Mike worked for his dad on the farm in Heglar during the summers. In the winters he would work at A&P, Lamb Weston, Don Barrows or C&Y Dairy. In 1980, Mike moved his family to C&Y Dairy in the Raft River area, so he could have a year- around job. In 1985, Mike was offered a job with Hunsaker Farms, also in Raft River. In 2006, Jack Hunsaker sold the farm and Mike continued to work for the new owners. It was at this time they moved to Declo. Mike drove out to the farm each day to work until he retired in 2013.
He enjoyed going to the Heglar farm which he and his brother, Gary, purchased from their uncle and mother. He enjoyed hunting and fishing, but most of all spending time with his family.
Mike was a wonderful husband, father and grandfather. His biggest concern after he found out he had cancer was making sure everyone was going to be taken care of.
He was preceded in death by his parents, Max Jewett Farwell and Lois Jean Fullington; his sister, Blenda Watterson; his paternal grandparents, Albert and Wanda Farwell; and his maternal grandparents, (Ray) Reva Hall and Phoenix Fullington.
Mike is survived by his wife, Shanna; his children, Gayle Elizabeth Cottam, Shane Michael Farwell, Celina Marie (Rudy) Montes and Faith (Ryan) Turnage; 12 grandchildren; four great-grandchildren and one due in December; his brother, Gary (Louise) Farwell; his sister, Carla Haney; and his brother, Douglas Farwell.
The funeral will be held at 11 a.m. Saturday, Nov. 18, 2023, at The Church of Jesus Christ of Latter-day Saints - Declo Idaho Stake Center, located at 213 W. Main St., in Declo. Burial will follow at Pleasant View Cemetery in Burley, where military rites will be provided by Mini-Cassia Veterans Group.
Family and friends will be received from 5 until 7 p.m. Friday, Nov. 17, 2023, at Rasmussen-Wilson Funeral Home, 1350 E. 16th St., in Burley, and from 10 until 10:45 a.m. Saturday, prior to the service, at the church.
A live webcast will be available and maintained at rasmussenwilson.com.
Copyright 2023 KMVT. All rights reserved.