Danner, Sally Christian
November 9, 2023, Age 89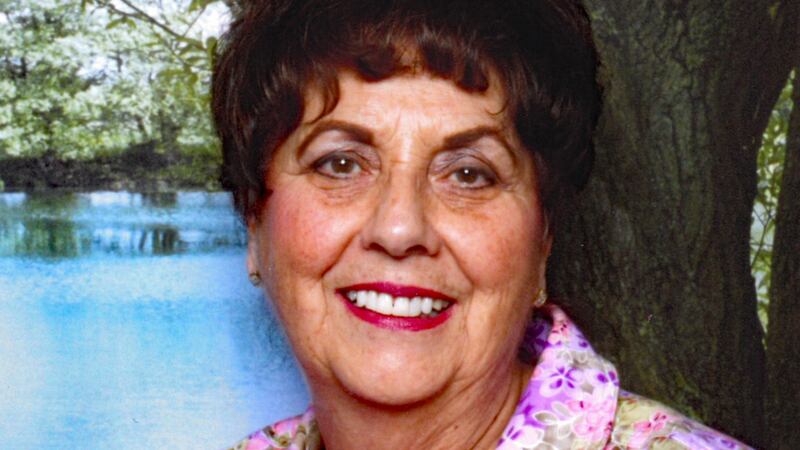 Published: Nov. 14, 2023 at 11:02 AM MST
ALBION, Idaho (KMVT/KSVT) — "Sally" Lorraine Shirleen Bird Christian Danner, 89, of Albion, Idaho, passed away on Thursday, November 9, 2023, in Cassia Regional Hospital.
Sally was born on February 25, 1934, to Vera Catherine Hill and Leroy Wallace Bird in Albion, Idaho. She had three older brothers, Odell, Blaine, and Kent, with a younger brother, Lyle or "Babe" as he was called by family and friends. The family moved to Burley, Idaho, where her brothers read the Dick and Jane Readers in elementary school and christened her "Baby Sally". When she was 16, her brothers introduced her to their friend, a handsome Canadian named John Reed Christian. On September 16, 1950, she and John eloped to Winnemucca, Nevada, and Sally was married in her cheerleading outfit!
On April 10, 1951, they were blessed with their first son, Roger Reed Christian. He was premature, weighing only four pounds and passed away after a brief 11-hour struggle. A second son, Ricky Kay, was born to the family, followed by a daughter, Debra Lynn. In time, two more boys joined the family, Rory Jay and Collin Trent. John and Sally's marriage was solemnized, and their family was sealed on July 23, 1957, in the Cardston Alberta Temple.
When Collin went to school, so did Sally. She graduated from Beauty College and opened Sally's Styles in the back of her home. Sally was passionate about her work and it showed in the improved appearances of her treasured clients when they left her salon. Sally's cooking, baking, and chocolate-making skills were unmatched. She was an excellent seamstress and crafted beautiful quilts.
Sally was a life-long, active member of The Church of Jesus Christ of Latter-day Saints. She served in many capacities and willingly shared her talents with a joyful heart.
Sally was happiest when she was surrounded by family and friends. She always looked forward to the annual week-long camping trips to Redfish Lake. She loved playing board games and cards and was very competitive. Often when getting ready to play a game, the question asked was, "Are we playing by the REAL rules or by SALLY'S rules?"
On February 11, 2003, cancer took her beloved John. After his passing, she decided to serve a church mission with her friend, Carol. They served as companions in the Texas Lubbock Mission. Not too long after returning home from her mission, she met and married the loyal and devoted Donald B. Danner. Together, they bought a place in St. George, Utah and enjoyed the warm winters there for several years. When the trip to St. George became too difficult, they stayed in Albion year round. Sally and Don enjoyed the view from their home and were content just being together. Sally passed away on November 9, 2023, with her husband, Don, and daughter, Debra, by her side.
Sally is survived by her husband, Donald B. Danner; daughter, Debra Dayley; sons, Rick (Donna) Christian, Rory (Vicki) Christian, and Collin Christian; 30 grandchildren; 14 great-grandchildren; and one great-great grandchild and one on the way; her Danner children, son, Donald K. (Sharon) Danner, daughters, Joann (Steve) Murphy, Karen (Danny) Loveless, Kathrine (Todd) Adams; son-in-law, Vincent Vella; her brother, Lyle (Jeanie) Bird; and many nieces and nephews.
She was preceded in death by her parents; husband, John R. Christian; son, Roger Christian; son-in-law, Earl Dayley; her Danner children, son Fredrick Danner, daughter, Theresa Vella; her brothers, Odell Bird, Blaine Bird, and Kent Bird.
The funeral will be held at 11 a.m. Monday, Nov. 20, 2023, at The Church of Jesus Christ of Latter-day Saints - Albion Ward, located at 889 S. Main St., in Albion, with Bishop Mike Gailey officiating. Burial will follow at Pleasant View Cemetery in Burley.
Friends may call from 5 until 7 p.m. Sunday, Nov. 19, at Rasmussen-Wilson Funeral Home, 1350 E. 16th St., in Burley, and at the church on Monday, from 10 until 10:45 a.m.
A webcast will be available at rasmussenfuneralhome.com.
Copyright 2023 KMVT. All rights reserved.