Anchor/Reporter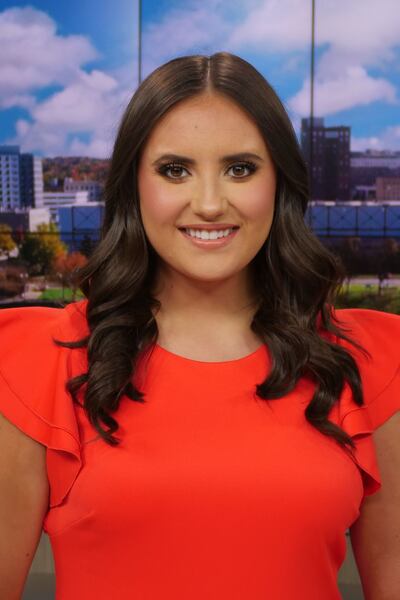 Lesya Feinstein started as a reporter at WSAZ in August 2022. Previously, she spent 1.5 years as a reporter at WFIE 14 News in Evansville, IN. Born and raised in Utah, Lesya is excited to be in the Tri-State.
Lesya is a proud alumna of Utah State University, where she majored in broadcast journalism and minored in sociology. Her broadcast career started on Utah State's student-run newscast, Aggie TV, where she reported, produced, anchored and covered weather and sports.
During her senior year at Utah State, Lesya spent her weekends listening to police scanners working as the weekend assignment editor at CBS affiliate KUTV 2News in Salt Lake City. At KUTV, Lesya got experience producing major events like Election Day and Utah's Gubernatorial Debate.
Lesya is a second-generation American, as her parents and two older sisters moved to the United States from Russia in 1992. She is proud of her Russian heritage and can speak fluent Russian.
When not in the newsroom, Lesya loves trying new restaurants and spending time with friends.
Lesya is excited about serving the people of the Tri-State and telling their stories!
Education
Utah State University
Updated: Sep. 20, 2022 at 11:28 AM MDT
|
By
Lesya Feinstein
,
Shannon Litton
,
Kimberly Donahue
and
Emily Van de Riet
A man in West Virginia died after an excavator fell with him inside and landed in a river, where he is believed to have drowned.