Cassia and Minidoka School District to add bonds on March ballot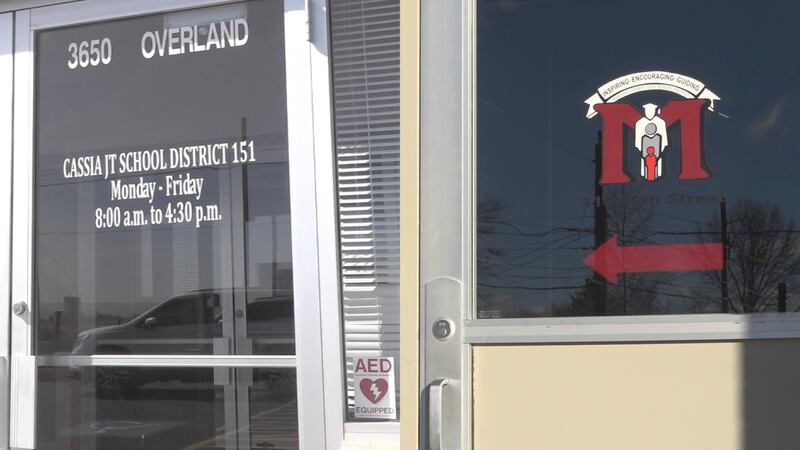 Published: Dec. 21, 2018 at 6:26 PM MST
Both the Minidoka County School District and Cassia County School District are asking for money to improve their schools. Minidoka is asking for $21 million and Cassia for $56.7 million.
Dr. Jim Shank, the superintendent of Cassia Schools, said there are two critical issues: growth and remodeling.
"More than half of the bond request is meeting the needs of our growing population and our growing community," Shank explained.
For example, Burley High School currently has 900 students. In three years, he said there will be 1,200 students.
"That's who's in system today. That doesn't account for anybody that moves in to take the jobs that are growing in the Mini-Cassia area," he said.
The second issue is remodeling. Shank said they plan to add 14 more classrooms at Burley High.
At Dworshack Elementary, he said the facility needs a lot of renovating, like changing out the heating, ventilation and air conditioning system, fixing up their portables and their boiler.
"There are some great needs in this facility that needs to be remodeled. There's some other places that we're attending to as well," he said.
The length of this bond is for 20 years. Shank estimates that it will cost about $15 a month for a typical $100,000 assessed value home.
"There's no doubt that $56 million dollars is a large figure, but it's also what's needed. It's also taking what's responsibility for the things we will need in the future based on the growth," Shank continued. "If new industries come into our communities, there's going to be new families that's going to come in and fill those jobs, which requires us to be able to respond with schools, and those facilities are needed to be able to bring those kids in and teach them."
He said the plan for the bond started 18 months ago, coming from a citizenship committee to find what the district's needs are involving the community.
"We project it to be about a two or three year build out process. We are thinking with going with the greatest needs first, so that timeline on those projections on how we'll start those construction projects," he said.
For the
Minidoka County School District
, Superintendent Ken Cox said they saw a 2 percent growth in their district.
"The purpose is to provide for the future of the district. Our elementary schools are crowded and our middle schools are at capacity," he explained.
So they plan to use the bond to add six classrooms to three different schools. That would be Heyburn Elementary, Paul Elementary and West Minico Middle School.
"We feel like this would be able to fit those projects and some other projects that need to be done around the district," he said.
Cox added the bond will also cover a new agriculture campus for Minico High School.
"That's a significant step forward for the high school. We were able to get some property next to the high school and we're going to expand and put an ag campus there," he said.
This bond will also be a 20 year bond.
"Because we have some other bonds that are dropping off before those 20 years is done," he continued. "We've structured the bond so that larger payments to the end make it a for a smaller increase right now."
Cox explained that it would be about 7 cents per day for a homeowner with a $100,000 home.
"It's important that our patrons recognize, we're doing this to prepare for the future, because in the future in 2026, we'll be able to do some more projects, without increasing the taxpayer's cost at that time," he said.
In the end, both Shank and Cox said it's about the students and their education.
"We feel like by doing this now, we'll be able to better provide for students on an ongoing basis," Cox said. "Instead of all of a sudden we need to do something quick."
"We need engaging learning environments and school buildings are part of that. Making sure that people are comfortable when they come to school, not only our students but our teachers while they're teaching," Shank said.
The bond will be on the ballots in March. For more information on the bonds, visit the
, or the
.