Idaho ranks 2nd in nation for manufacturing job growth rate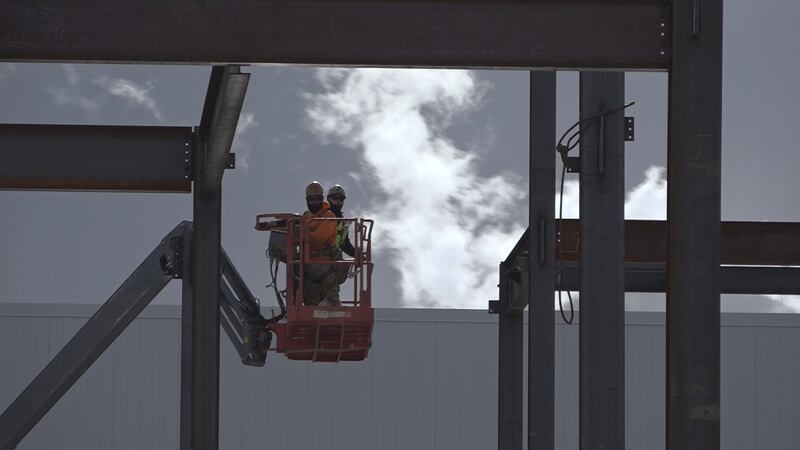 Published: Jan. 26, 2018 at 4:46 PM MST
Jayco is about to get bigger.
The company has set the groundbreaking for its current facility expansion for Feb. 8.
The expansion forces the company to add about 300 jobs to the area over the next two years, and this is just an example of a trend the area is seeing. McCain Foods and Chobani have also announced expansions, with McCain Foods adding 180 jobs with it, and a new study from the National Association of Manufacturers shows Idaho has the second highest rate of growth in manufacturing jobs in the country.
The executive director of Southern Idaho Economic Development Connie Stopher said it's all in the region.
"Across the board it's a really great place to do business, and I think more businesses are starting to see why Idaho's a great place for that," she said.
Part of Stopher's job is to bring companies to the area and encourage them to expand, so this data shows she's doing her job well, but she laughs at that.
"I don't want to take all the credit for it," she said. "Certainly the businesses themselves are really the champions of that growth, making that commitment in the region to grow, and certainly the communities around the region are a big part of what makes that successful."
Stopher said there are industries in place already that make it easier for manufacturing to thrive and expand, including dairy, transportation, logistics and packaging.
While dairy is often credited for being the reason Chobani chose Twin Falls for their second plant, the company's senior communications manager Alyson Outen said it was just one.
"One of the biggest was the relationship we had with the local and the state government," Outen said. "They really helped us create the world's largest yogurt manufacturing plant in less than a year, and that's almost unheard of."
The growth companies like Chobani, Jayco and McCain Foods is bringing doesn't just benefit the businesses, it stimulates the economy and boosts wages across the board as they compete for employees.
"I think it's good news across the board for everybody," Stopher said. "Whether you're a business owner, or you're an individual here looking for a job, you're going to see the benefit of a stronger economy in the Magic Valley."