Idaho wheat acreage grows twice as fast as national average over past year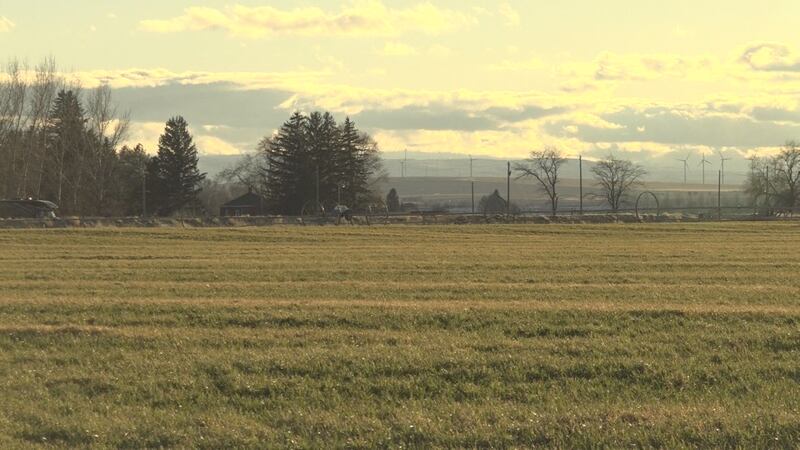 Published: Apr. 15, 2018 at 10:59 PM MDT
Wheat fields cover a lot of ground in the Gem State, and the total acreage is growing.
A
from the U.S. Department of Agriculture shows that 1.24 million acres of land in Idaho is dedicated to growing wheat. A total six percent higher than last year.
Land dedicated to wheat in Idaho is grew twice as fast as the national average over the past year. The Idaho Wheat Commission isn't surprised by that fact.
"The acreage is within its normal range of where we would expect it to be," said Blaine Jacobson, the Wheat Commission's director.
Jacobson said this is part of a 10 to 15 year trend. Worldwide there is a robust market for wheat consumption, but he did say there is one takeaway from the report.
"The Idaho wheat growers are optimistic about wheat this year compared to other crops they may be planting," Jacobson said.
The Wheat Commission said the increase over the past year is thanks to higher prices for the crop. Coupled with plenty of buyers it makes for an attractive option.
About half of Idaho's wheat is exported, most of that to Japan. So news last week that President Donald Trump is open to
into rejoining the Trans-Pacific Partnership was welcome news to the Idaho Wheat Commission.
Jacobson said they've been anxious over the turmoil over trade with Southeast Asian countries.
"If the TPP were to move forward without the U.S. over the long-term it would begin to hurt our market-share in japan and some of those other Asian countries," Jacobson said.
The Wheat Commission would have been open to bi-laterals, however, Jacobson said Japan didn't seem willing to negotiate one.