Ketchum highlights the Argyros opening over Thanksgiving holiday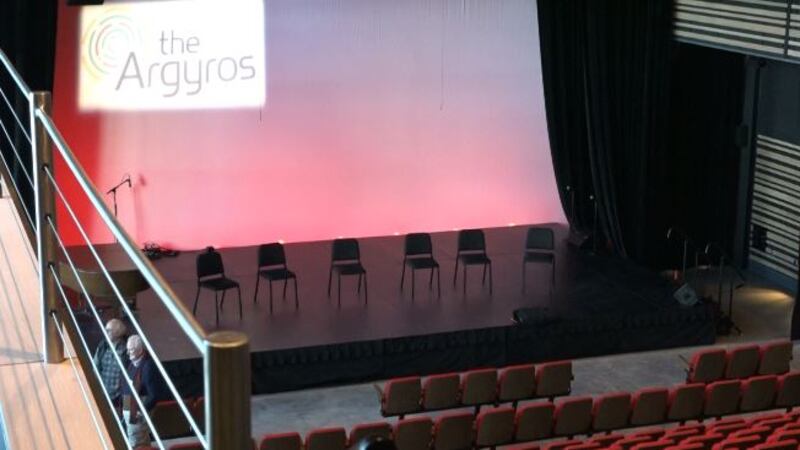 Published: Nov. 25, 2018 at 8:22 PM MST
Over the Thanksgiving holiday, the Argyros Performing Arts Center opened its stage in Ketchum.
The public was invited for a two day celebration and to tour the 25,000 square foot facility.
"We had close to 1,200 people come to the place open house. We've been focusing on community artists, so we showcase about seven different local groups yesterday," said Douglas C. Rankin, Executive Director.
Rankin said many contributed for the development.
"One that's been entirely privately supported," he said. "We're close to $15 million goal from private fundraising to helped build this place and now we're working on the programming."
The facility plans to enthrall and enchant audiences.
"You can expect music, whether it be popular, whether it be classical. You can expect contemporary dance, you can expect cirque or contemporary circus theater, just the whole gamut," said Rankin.
The building includes a 462 seat main theater, a cafe dining area, and an outside patio including energy efficient lights.
"We're one of the first theaters in Idaho that's completely in LED," said Samuel Mollner, a technical director.
Mollner explained how their sound system can have many variations.
"Which allows us to change the feel of the room from whether it's a dry room, like a recording studio to something really reverent like a cathedral," Mollner said.
The center will include performances from the Wood River Orchestra and Alleluia Chorus in December.