Officials afraid bats could get disease originating from Europe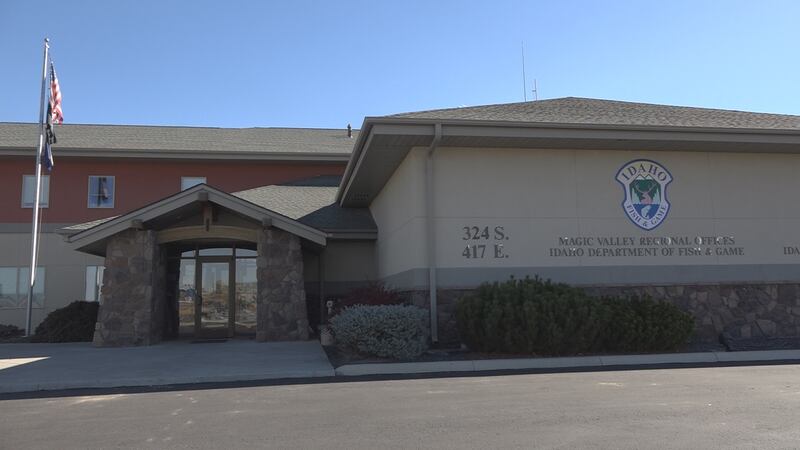 Published: Oct. 24, 2017 at 3:49 PM MDT
Officials at Idaho Fish and Game prepare for white-nose syndrome and a fungus that infects bats, both can compromise their immune system.
Ross Winton, a regional wildlife biologist at Idaho Department of Fish and Game, said there are many different species of bats in Idaho.
"We have about 13 species in the state, several of them that we've documented only a few times, some of them are a little rare than others," Winton said.
However, officials say the population of bats in the state and across the nation could be in trouble.
"A lot of these species because of white-nose syndrome there's a lot of new and emerging threats," he said.
Winton said white-nose syndrome came to the United States in 2006. It originally came from Europe.
"It's slowly started working it's way up west over the last several years," he continued. "About a year ago, they showed up in Washington State just east of Seattle so it's starting to get closer."
Winton said they have swabbed a few bat caves and bats to see if the disease is present. He said it is not in Idaho yet, but officials are preparing for the disease in the event that it does come.
"We're concerned about the bats in the state because several of our species have been documented to be susceptible to the disease," he said.
If a bat is infected with the disease, they will have lesions on their wings.
"They're in hibernation when they tend to be affected by the disease and then it causes them to come out of hibernation," Winton said.
He said that as bats come out of their hibernation, it increases their metabolism and they cannot survive hibernation, and said they will not be able to find out if a bat or cave has the disease until April, when the weather and moisture is the most optimal for the fungus.
"We take a lot of extra precautions," Winton said. "There's a national protocol on what to do when you're going into these caves, even though we don't have white-nose syndrome, we won't know that until after we test it."
Until then, he said officials are drafting a response plan for the disease.
"We thought we had a little more time to get these plans going but when it showed up in Washington, it kind of made it more pressing to make get the plan completed," he said.