SIEDO receives gold award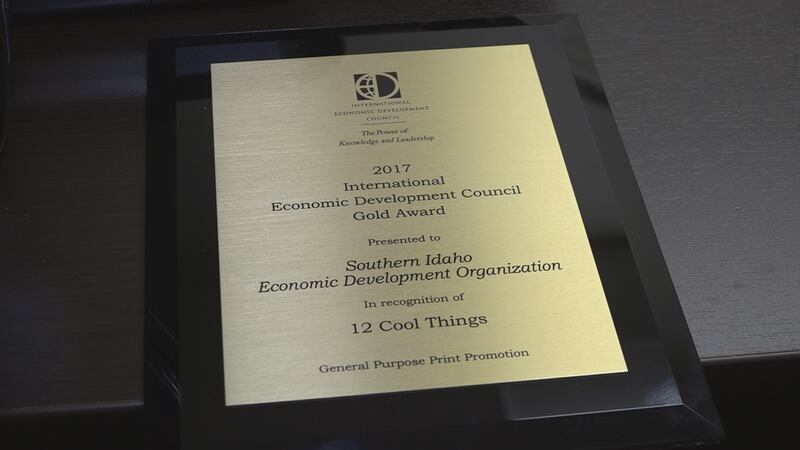 Published: Sep. 21, 2017 at 4:06 PM MDT
At an annual conference in Toronto Ontario Canada, the Southern Idaho Economic Development organization received the gold award from the International Economic Development Council recently.
Every year, the IEDC gives out awards in 24 categories.
SIEDO won the gold award for general purpose print promotion.
'Twelve Cool Things To Do' in southern Idaho was the recipient of that award where SIEDO highlights activities and places to do like BASE jumping or going to Shoshone Falls.
Connie Stopher, executive director of SIEDO, says, "We want to attract people who are looking into filling the vacancies at the businesses that we currently have. People who are entrepreneurs, who are starting businesses and people who even move here just for the lifestyle. To retire or a great place for families to grow up."
The '12 Cool Things To Do' changes every quarter depending on the season and could direct to different age groups.
Stopher says, "We try to make it different year or every quarter. So each time we release a 12 cool things, it's a new theme."
She says when it is shared on social media, people get really excited to see what there is to do.