Twin Falls couple discusses tough call to FBI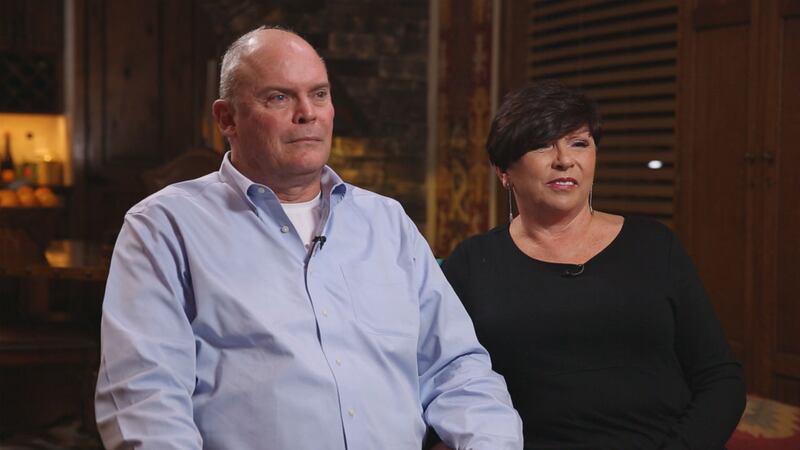 Published: Jan. 9, 2019 at 4:56 PM MST
Last night, KMVT'S Kelsey Souto sat down with a Twin Falls family who called the FBI when they realized they had information regarding the disappearance and presumed murder of missing Colorado woman Kelsey Berreth.
This interview is exclusive to Gray Television and CBS News.
Joe and Patty Rockstahl tell KMVT, last October, one of their employees came to them visibly upset.
The employee explained her best friend, now identified as Krystal Lee, allegedly told her that "a man had asked her to kill the mother of his child."
The two then told their employee, to have Krystal come speak to them.
But, she never did.
The Rockstahls say Krystal even told her best friend "to forget the whole thing."
Without enough information, and hearing a conversation second-hand, they say they weren't able to alert the authorities at that time.
"If we could've just gotten the police to call or drive by and say 'Are you thinking of killing someone?' that would've stopped it," said Joe Rockstahl. "We wouldn't be here. We wouldn't have all of this going on."
When asked what made Patty come forward and call the FBI, she said it was when she connected the dots of who was involved and watching Kelsey's mother Cheryl plea for help on national television.
"I think the mother that had the courage and go on TV when her daughter was missing, saying that someone knew where she was at," Patty said. "At that point in my mind I thought that Patrick, and that was the only name I had heard him called, I didn't know his last name, had done something to her daughter and he knew where she was at."
The Rockstahls decided to speak to KMVT News after their employee endured harassment and threats on social media. They also wanted to dispel some of the misinformation circling around.
They tell KMVT, the FBI was already in Twin Falls and at their office quickly after making the call.
A few days later, Patrick Frazee was under arrest.
KMVT asked Patty if she considers herself a hero. She said "no." She more considers herself a whistleblower and hopes anyone else with information to this case, or other crimes, has the courage like she did to come forward.
This is just part one of a very comprehensive interview.
Coming up this Friday, KMVT will share what more was said in that call to the FBI and subsequent interview.
Then on Sunday the Rockstahl family explains what they were told about Krystal's alleged trip to Colorado that led investigators to execute search warrants here in Idaho.