Weather blog: Big changes for the end of the week and weekend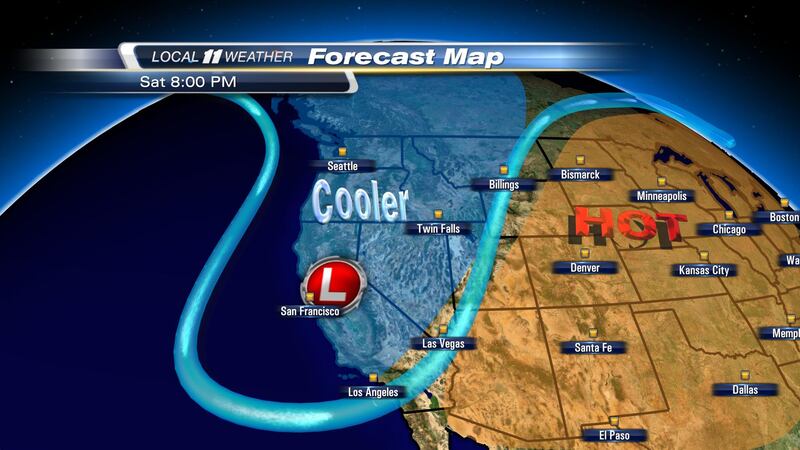 Published: Jun. 7, 2017 at 12:25 PM MDT
Wednesday was one of the hottest days we've seen in Southern Idaho since August 2016 but the summer-time heat won't last for the end of the week and the weekend. A strong Pacific storm system will start to work into the Pacific Northwest Thursday and be over Idaho by Friday and into the weekend. This will mean much cooler air and a chance of showers and storms.
Thursday will feature one more warm day in Southern Idaho. While not as hot as Wednesday, temperatures will be reaching the middle 80s in the valleys and the upper 70s for the mountains. Skies will remain mostly sunny but clouds will be on the increase as the first system moves closer.
The first noticeable change will be on Friday with more clouds, cooler temperatures in the low 70s to middle 60s and possible showers and storms in the afternoon. From there it gets cooler for the weekend. Average high this time of year should be around the upper 70s but over the weekend we will be mid to low 60s. While not a washout there is a chance of showers and storms going into Saturday and lingering into Sunday.