Weather blog: Why is it so smokey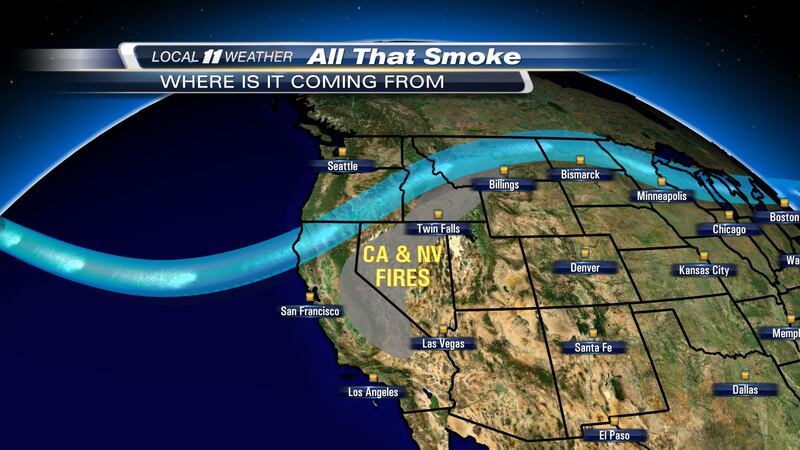 Published: Jul. 19, 2017 at 10:03 PM MDT
Our weather is on cruise control the rest of the week, and into the weekend. Highs will be in the low to middle 90s, while our overnight lows will range from 55 to 60 while our skies are clear and sunny. Along with the sunshine, we will see hazy smoke high in the atmosphere. I've had many comments and people asking "where's the smoke coming from?" Answer, from fires burning in Nevada and California.
The current weather pattern has the jet stream, the high river of fast moving air, coming out of northern California, through western and northern Nevada into Southern Idaho. This jet stream is one reason we're not as hot as we have been but also why we are seeing that smoky haze in the sky.
Smoke associated with the fires in Nevada and the Detwiler Fire in California is picked up by the jet stream and carried states away into Southern Idaho. Because most of this smoke is about 30,000 feet up it isn't impacting our surface air quality.