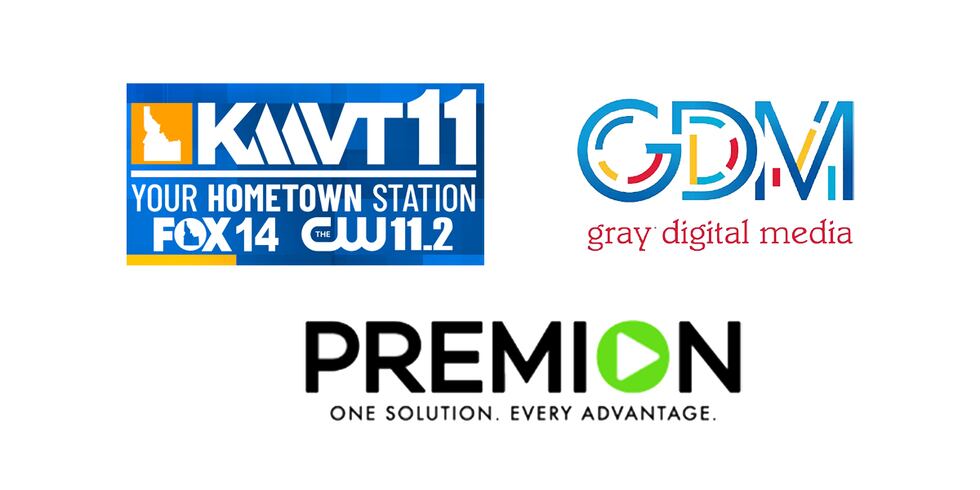 Advertise With Us!
If you want to grow your business we can help. To get started all we need is a little information. Call us at 208-733-1100 or email us at Advertise@kmvt.com.
Our Multi-Media Specialists have your marketing solutions!
Kevin Andrus General Sales Manager kevin.andrus@kmvt.com 208-933-2827
Brandon Low Digital Sales Manager brandon.low@kmvt.com 208-933-2822
Lisa Ware National Sales Manager lisa.ware@kmvt.com 208-407-7462
Patti Adam Marketing Consultant padam@kmvt.com 208-933-2851
Shira Kerr Marketing Consultant shira.kerr@kmvt.com 208-329-1358
Gene Benavidez Marketing Consultant gene.benavidez@kmvt.com 208-308-3317
Jennifer Hudson Marketing Consultant jennifer.hudson@kmvt.com 208-933-2825
Bambi Ethridge Sales Assistant bethridge@kmvt.com 208-933-2869
Leigha Krause Sales Assistant leigha.krause@kmvt.com 208-933-2823
For over 65 years, KMVT has built a reputation of excellence as Southern Idaho's most-watched news source, producing more than 35 hours of news content each week.
The CBS brand inspires confidence, loyalty and trust with both our audience and clients. The business community views us as reliable and effective.
Team that up with KSVT, our local FOX affiliate plus our CW affiliate, we simply have more to offer for news and business services to our viewers and clients than any other electronic/digital media in Southern Idaho.
KMVT.com is one of the market's leading websites averaging over 1 million page views monthly.
If you team that up with our digital marketing assets at Gray Digital Media and Premion OTT, we have a winning combination that can help your business effectively reach thousands and thousands of potential new customers.
OUR PEOPLE: The longevity and recognition of our core anchor team, is very strong on all our newscasts. Our experienced sales and production teams, many with more than 20 years in the media business, are dedicated every day to delivering results for our advertisers.